If you're buying a pair of sunglasses and want to have a long-lasting look, you'll have to get a pair of classic shades. That's just how it is. The great thing about classic style of sunglasses is that they will never go out of style, always look good and you'll always be cool rocking a pair. So, let's check the most classic styles of sunglasses that you should get to always be in style. So..check out ourlist of….
SUNGLASSES THAT WILL NEVER GO OUT OF STYLE
1.
Aviator
: The aviator is the ultimate classic pair of sunglasses. There is nothing more classic than putting a pair of aviators on. When talking about the most classic aviators, we have to talk about the Ray-Ban Aviator 3025. This is by far the most classic and popular style of aviator sunglasses in the market and has been for a while. However, don't think it's just the only pair of aviators in the market. There are many different kinds that may suit your face shape better but again, the Ray-Ban RB 3025 is by far the most classic pair of aviator sunglasses today. Here are some you should check out: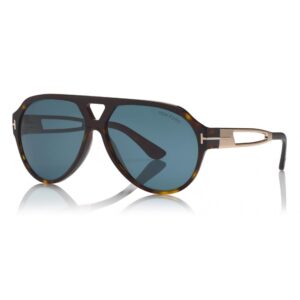 2. Wayfarer: The Wayfarer may be the second most classic style of sunglasses ever. The term Wayfarer is really derived from the Ray-Ban Wayfarer 2140 which is the most classic style of Wayfarer sunglasses. However, there are so many "Wayfarer" sunglasses out now that it has become a term to described a classic pair of square sunglasses that looks similar if not same to a Ray-Ban Wayfarer. With time, the Wayfarer style has developed to slightly different shape while maintaining the classic square shape. Here are some: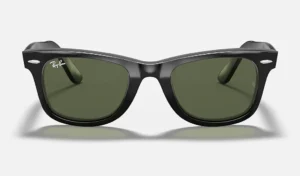 Ray-Ban Wayfarer RB 2140 – Price Ranges From $118 – $220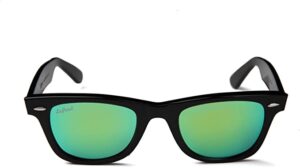 LePaul Classico – Price Ranges from $70-120

Brandless Classic Square 'Wayfarer-Style' – Price Ranges from $19.99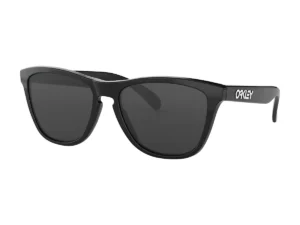 Oakley Frogskins – Price Ranges from $100
3. Browline: You may actually know what we're talking about if we called these Clubmasters, and that is the more popular and a great classic with Ray-Ban. Originally called the Browline by Bausch & Lomb which was purchased by Luxottica (Ray-Ban,) the Browline became the Clubmaster which is a classic shape square frame with soft edges and a beautiful classic look which will never go out of style and actually became increasingly more popular as the 'hipster' culture really took to it. Like the other classic styles, there are many styles and brands of "clubmaster" sunglasses. Here are some you should check out.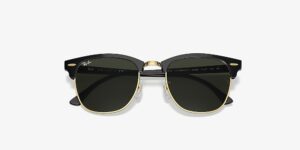 Ray-Ban Clubmaster – Price Ranges from $125-$200
4. Round: A pair of round sunglasses has always been in style and we don't think it's going anywhere. Actually, round is a type and style of frame that may not always be hot all the time but it never goes out of style – it remains as a classic throughout. Look at some of the styles in round that you'll absolutely love and have a pair in your sunglasses collection: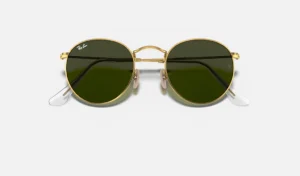 Ray-Ban Classic RB 3447 – Starts at $120