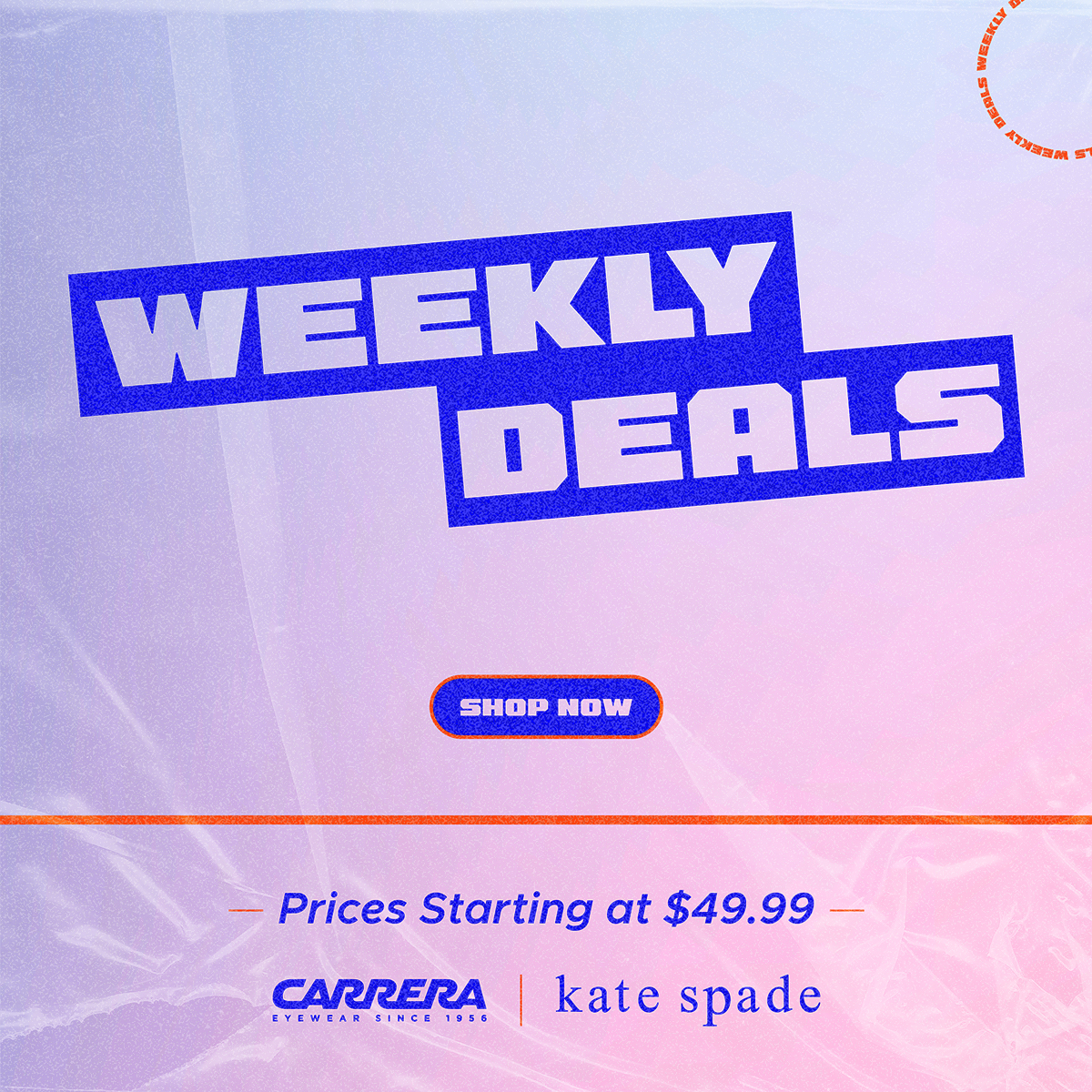 Sunglasses Sale: Save on Carrera & Kate Spade
We're keeping the sunglasses sale savings going with this brand new Weekly Deal from ShadesDaddy. This time around, we're offering blowout prices on sunglasses by Carrera and Kate Spade. Everyone knows how stylish both of these brands are, and now their frames can be yours for less than ever before. Check out the collection here to see which pair best fits your personal style.
Carrera

Born of a love for racing in 1956, the Carrera eyewear brand was named after the Carrera Panamericana discovered by the prestigious Austrian eyewear maker and pioneer Wilhelm Anger. The brand has been known for its brash, uncompromising designs, Carrera has been providing eyewear enthusiasts with some of the most exciting styles since its inception. Born in the '50s culture and recognized by sports and business enthusiasts worldwide, the company has maintained a reputation for sleek takes on classic forms while never straying too far away from its Australian heritage. Shop these and more at ShadesDaddy today!
Weekly Deal Price: $204 $49.99
Weekly Deal Price: $288 $49.99
Weekly Deal Price: $158 $69.99

Kate Spade

Founded in 1993 by Kate Spade, the American fashion house has a variety of high-end products with attention to detail as the throughline connecting each item. Specializing in big, bold looks with glam in mind, the brand always has something special for the modern woman. Featuring some of the trendiest and hippest patterns and beautiful forms, Kate Spade frames are ready to empower the wearer like no other. Grab any of these pairs and more at ShadesDaddy today!
Weekly Deal Price: $183 $79.99
Weekly Deal Price: $163 $69.99
Weekly Deal Price: $203 $

Show off your savings today!
Tag @ShadesDaddy on Instagram and show us how you wear your ShadesDaddy frames today!
Sign up to get the latest deals delivered right to your phone!