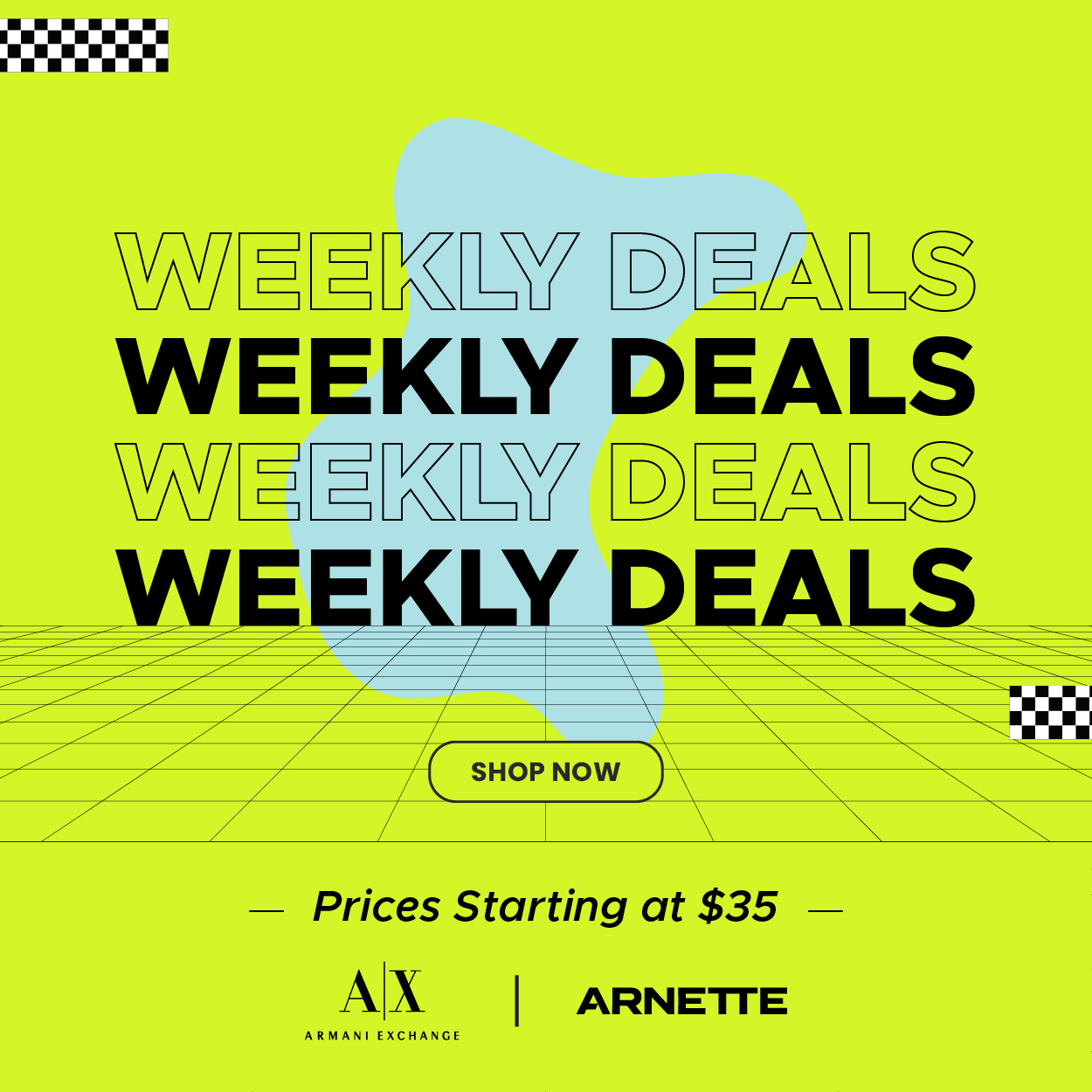 Weekly Deal: A|X & Arnette
At ShadesDaddy, we're proud to offer our customers some of the best savings around, and this week, our sunglasses sale features two of the hottest brands out there: Armani Exchange and Arnette. With items starting at $35, we're sure you'll be able to find your next favorite pair, at your favorite price point. Don't miss this week's Weekly Deal: A|X & Arnette – Check out each brand and see which items best fit your personal style.
Armani Exchange

Founded in 1991, Armani Exchange is the most affordable brand within the Armani family of brands. The brand has maintained a focus on youth and a vibrant, street-style aesthetic that a younger demographic is looking for. This focus on youth helped the brand adapt and sell to markets that the Giorgio Armani line wasn't able to access because of its higher price points. Whether you're on the hunt for the hottest trends at affordable prices or a classic variation of more exclusive styles, Armani Exchange has the right item for you. Shop these and more at ShadesDaddy today!
Weekly Deal Price: $102 $39
Weekly Deal Price: $150 $39
Weekly Deal Price: $120 $39

Arnette

Since the company's inception in 1992, Arnette has been a leader in sports frames and youth-centered eyewear. Known for the use of sustainable materials and advertising campaigns that reflect a vibrant brand identity, Arnette's focus on the latest technology can be seen in every frame they produce. Shop these great items and save big while you're at it at ShadesDaddy today!
Weekly Deal Price: $114 $35
Weekly Deal Price: $107 $37
Weekly Deal Price: $135 $45

Show off your savings today!
Tag @ShadesDaddy on Instagram and show us how you wear your ShadesDaddy frames today!