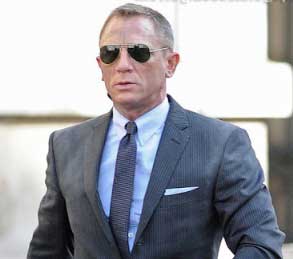 James bond is known more for his style, gadgets and women than the spying adventures. His signature Tom Ford Marko glasses in Skyfall were among the most notable of all his sunglass collections. Daniel Craig is often considered the best bond ever in the history of James Bond movies. His style and apparel set him apart from all other syp agents in movies and comics all over the world. Ian Fleming designed the character that deserves applauds even in his worst performances. It was rumored before the movie's release that the production company had tied up with Tom Ford for designing a unique set of apparel for the movie. This collection has remained among them most admired and classic designs by the designer apparel company.
The Tom ford Marko also named, as the Tom Ford Marko FT0144 is one of its type stylish sunglass specially designed to protect your eyes. It comes with the aviator or pilot style and a metal frame. It has non-polarized composite lenses that give it the classy look aptly suited for Bond. Each millimeter of the glass has been specially designed to keep it minimalistic with gimmicky features. The lens is made of plastic material that contains special ingredients to protect your eyes from sunlight and UV radiation. It has a 13mm bridge with a lens width of 58mm. The arm is 140 mm long and the glasses are 5 centimeters high with a width of 7 centimeters.
The Tom Ford collection of apparel and sunglasses skyrocketed in sales after the movie's release. The sunglasses are available in three colors namely gold, silver and gunmetal. Each of the glasses offers a combination of luxury and style with 21st century design. Its polarized lenses collection is one of the most effective glass types in the market today. The collection suits any wardrobe and can be worn with any apparel, be it a tie or a tuxedo. The glasses also present a fine tuned look when worn with the tom ford collection. The company sells more than 100 pairs of sunglasses every week, making it one of the highest sold designer glasses in the world today.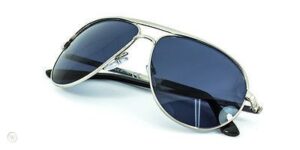 It is rumored that Daniel Craig even worn the glasses when he was not shooting. He was caught on camera when shooting in turkey with the glasses adoring his looks. Although there were no occurrences of the glasses in the movie scenes shot in turkey, viewers adored his off shooting looks. The glasses he wore in the movie had silver frame but the company does not manufacture the type anymore.