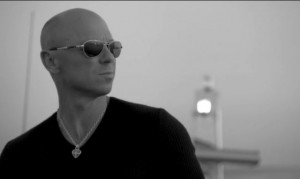 What sunglasses is Kenny Chesney wearing in "Come Over" Video?
Kenny Chesney's videos are known for his costuming and the way he presents himself as a style statement. It is not an overstatement to say that Kenny Chesney defines the style for many searching the stores for the sunglasses, necklaces, apparel he wore and trying the best to identify the brand and model he uses in his accessories.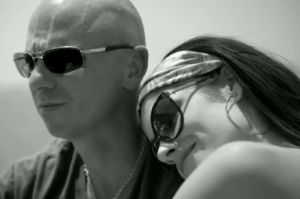 In the "Come Over" video, Kenny is no more into the cowboy or concert style he used earlier. Kenny is classy and the girl in the video is subtly sexy as can be seen in the swimming scene. This time he takes the James Bond theme, a rich and luxurious look with those stunning sunglasses most suited with custom tailored pants and sweaters. Kenny Chesney uses two different styles in this video and chooses to look stunning and casual in both the looks. Needless to say, the sunglasses he wore in both the styles made many croon over his looks. It is interesting to note that he wore Oliver Peoples and Costa brands. Oliver Peoples fuse lenses are available in such a variety of colors that it is not surprising that a ravishing model like Kenny Chesney sported it to highlight his face and his personality. 

Looking at Kenny Chesney with the Costa brand sunglass, it is quite clear he has used it to accentuate his casual look in a relaxed atmosphere, be it in the swanky luxurious house or swaying in a boat.  Kenny Chesney in a Costa Del Mar sunglasses in 'Come Over' video is an endorsement of the brand's products and it is seen with his palm tree logo inside the frame. Kenny Chesney Costa styles specifically Hammerhead has funky colors specifically blue, green, sunrise set on a black or silver teak frame to provide that Uber look. With such a wide range of options, it is not surprising that Kenny Chesney chose Costa Del Mar sunglasses in his 'Come Over' video. Every product of Costa is an identity by itself and its extra large size makes Kenny look broader and handsome.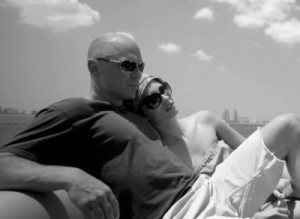 In the league of designer eyewear, even Costa's style Maya comes in a variety of colors including black frames and copper, amber and gray glasses.  Sunglasses make a statement and Kenny Chesney proves it in his video. Be it formal or casual, sunglasses can make it complete and a right selection in tune with the physical aspects and the brand such as Olive Peoples or Costa can unravel the Kenny Chesney in you.