Talk about flipping houses and getting famous and there is only one name that comes to mind; the El Moussas.
The couple that became popular with a show named 'Flip or Flop' on HGTV has enjoyed great popularity among audiences.
Christina El Moussa, a truly multi-talented person, has always attracted a lot of attention; her television show, divorce, new boyfriend and her entry into the style and fashion industry are some of the reasons for why Christina has stayed in the news.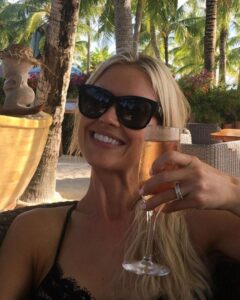 Like all other celebrities, Christina's style has been continuously followed. If you are her fan and follow her on social media, you know how much she loves stylish sunglasses and bikinis.
Styles of Sunglasses Christina El Moussa Wears
Some of Christina's favorite styles of sunglasses are:
There is something very classy about oversized sunglasses. A trend that revolutionized the industry and fashion in the 60's has never really gone out of fashion.  Whether you want to look effortlessly stylish, go for a classic look or want to feel like a glamorous movie-star, oversized frames will never disappoint you; all you need to do is to take care in choosing the right shape for your face.
In a picture shared on her social media, Christina El Moussa was seen wearing square shaped oversized sunglasses with black frame and gold lens.
Anoushka Sunglasses by Tom Ford
Made with the finest quality acetate, Tom Ford Anoushka sunglasses in Black and Gray seem to be one of the most favorite of Christina El Moussa's. She was spotted wearing these sunglasses multiple times during the last year.
In April 2017, she was seen wearing them while vacationing in Hawaii. Later, in June 2017, she wore the same sunglasses to complete her causal, yet chic look.
With signature metal T at the temples and smoky gradient lenses, Anoushka sunglasses are Tom Ford's updated version of the old-school silhouette. Manufactured in Italy, the sunglasses are 100% UV protected and prescription compatible.
Going to a beach or an outdoor day event? Tom Ford Irina sunglasses are what you need to add that oomph factor to your look. Christina El Moussa surely knew this; she was photographed sporting an effortlessly chic style with casual clothes and minimal accessories; a simple pendant and Tom Ford Irina sunglasses.
Crafted in Italy using highest quality acetate, these sunglasses come with 100% UV protection and Tom Ford's signature T –shaped insets on the slightly winged temples.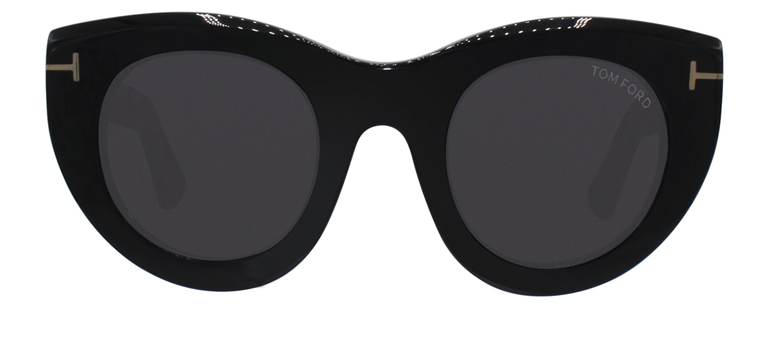 Whether you want to add a WOW factor to your look, want to keep it simple yet highly stylish or wish to make a statement, a pair of great sunglasses is what you need!
Check out www.shadesdaddy.com to find Christina's favorite Tom Ford styles and many more.