The summer is upon us and it's time to get into a bathing suit. Hopefully you have the luxury and privileged to live near a beach. If you don't, you MUST make it a point to hit a beach near you OR far away for that matter this summer.
Let's check out Demi Lovatos summer beach wear: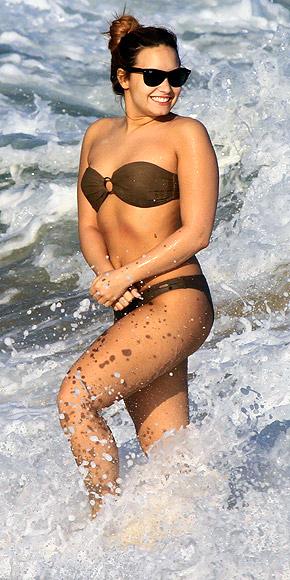 WHAT SUNGLASSES IS DEMI LOVATO WEARING?
You can rock the same pair Demi Lovato is wearing by purchasing the Ray-Ban RB2140 classic Wayfarers. The black is the more classic look while you can also get fun colors for the summer such as red or white which are very popular. I personally LOVE the new Matte Black color for the RB2140.

Black Classic Ray-Ban Wayfarers RB2140
**NEW**


Matte Black Ray-Ban Wayfarers RB2140
WHAT SWIMWEAR IS DEMI LOVATO ROCKIN?
You can find the same swimwear Demi wears at Net-a-Porter
Post Inspired and Credited to PeopleStyleWatch