Looking for some cool pictures around the web, I came across the latest Linsday Lohan pictures by one of the coolest photographers that I know of, Terry Richardson. The photo session that took place were taken at the Chateau Marmont. The pictures shown are edgy but you can expect anything from Lindsay Lohan, especially after posing nude for Playboy.
Check out Linsday Lohan in these ridicoulously cool glasses: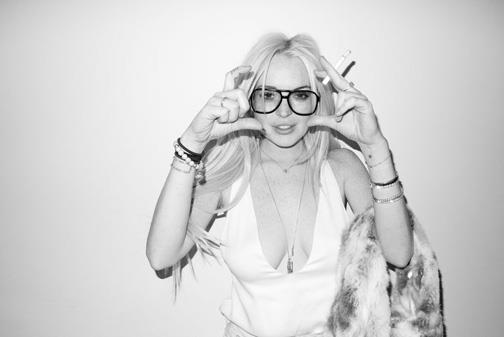 GET SIMILAR GLASSES BY TOM FORD!

Tom Ford TF 5017 820 Tortoise/Brown Eyeglasses
While we're at it, here are some of the other pictures taken that day by Terry Richardson of Lindsay Lohan, hot or not?
Check out Terry Richardson Diary Blog.