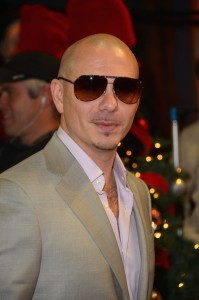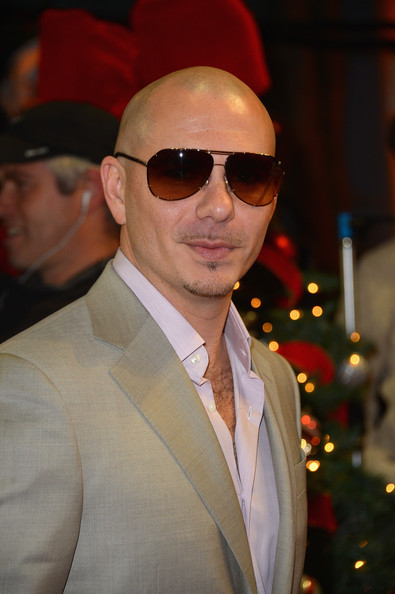 Pitbull rarely ventures out without a huge pair of sunglasses perched on his elegant nose. They are as much a part of his on-stage costumes as his party clothes and casual outdoor apparel. This fondness for stylish eyewear has prompted him to experiment with several brands, including Oakley and Ray-Ban.
For over a year now, Pitbull has been using Oakley Dispatch II sunglasses (currently discontinued by Oakley.) Unlike the lenses used in the earlier version, that is, Oakley Dispatch I eyewear, these lenses are slightly smaller. Additionally, they are more rounded in appearance. Each pair is customized to suit the customer's lifestyle. For instance, a person, who is fond of the outdoors, may opt for Plutonite lenses, which offer resistance to the harsh effects of UV rays. HD Polarized lenses are equally good, for they provide splendid clarity of vision, impact resistance and reduce glare. Iridium-coated lenses are best for the individual habituated to working in diverse environments, since they help to balance the transmission of light. Above all, the lenses are replaceable.
Regardless of the kind of sunglasses chosen, the wearer need not worry about comfort, for the O Matter frame is strong, but extremely light in weight. Unique ear stems ensure that no extra pressure is applied on the ears, even if the wearer dons the sunglasses throughout the day. Instead of clinging to the ears like ordinary hooks, the metal icons simply snap into place. Oakley Dispatch II sunglasses, therefore, are a combination of the vintage and the modern, ensuring that there is optimization of vision and all-round comfort.
Earlier, the international celebrity had favored "Aviators" with frames made of gunmetal. Black has always been his favorite color. Although oversized, the lenses were lightweight as they were made of plastic. However, they did not offer good protection against UV rays. Improved versions are available today. For instance, the Classic Gunmetal Metal Aviator Sunglasses 1041ZU comprises of a stylish and trendy metallic frame as well as elegant metal hinges. The nosepieces are unique, and offer good comfort. The lenses provide excellent protection against the harsh rays of the sun.
Alternatively, he sometimes opts for Retro Gunmetal Aviator sunglasses 1376ZU. The design is similar to the one mentioned above. The only difference to be seen is in the size of the lenses. Sporting a total width of 144 mm, Retro Gunmetal sunglasses are larger in comparison to Classic Gunmetal sunglasses. Nonetheless, both kinds of sunglasses ensure that the customer's eyes are not harmed by UV rays; their lenses are made of polycarbonate.
Of course, the customer need not limit his/her choice to the Classic or Retro styles alone, or black-colored lenses. Other designs and colored lenses are available too.