What sunglasses is Tom Cruise wearing in Mission Impossible ROGUE NATION, the new Mission Impossible movie from Cruise? This is a brand you may not heard of but, yet, it's called L.G.R., Italian made and beautifully crafted eyewear.
Any time you see Tom Cruise wearing a pair of glasses and you want to rock the look you're on the right track. Putting aside all the craziness we hear about Cruise, he still maintains awesome style in his films. Sunglasses have always been a key ingredient in Cruise's look.
Tom Cruise is seen rockin' a pair of L.G.R. aviator style sunglasses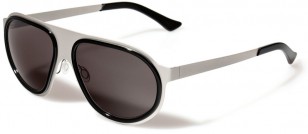 Another pair of sunglasses (and style,) that Tom Cruise is seen wearing in the movie is the L.G.R. TANGERI model which look awesome. Just a great style and design.