At ShadesDaddy.com, we get asked about Ray-Ban and the authenticity of our product that we sell. ShadesDaddy.com works with Luxottica, which manufactures Ray-Ban sunglasses so you're sure to get AUTHENTIC Ray-Ban sunglasses at ShadesDaddy.com. Through our YouTube Channel, we get asked all the time about the authenticity of Ray-Ban sunglasses purchased from other websites and we get people asking us all the time if certain websites sell real or fake Ray-Ban.
Resources you might find helpful on FAKE RAY-BAN SUNGLASSES:
– Are Ray-Ban Sunglasses Made in China?
– Are Ray-Ban Clubmasters Made in China?
– Identifying Real vs. Fake Ray-Ban Wayfarers Sunglasses
So, for all customers and consumers out there, we decided to put a resource together that hopefully helps those in the market for shopping Ray-Ban sunglasses and can come here as a resource to see what sites sell FAKE RAY-BAN SUNGLASSES.
Please note websites that sell counterfeit product keep popping up almost on a daily basis so this resource will CONSTANTLY be updated as much as possible. If you have a source, please add it to the comments. We want this to be a great resource for consumers everywhere so please only add if you're 100% certain, if not, we will remove comment.
We also understand this list will become larger and larger with time as we are made aware of these sites and find them ourselves. So, the best way to find it as it grows is press CONTROL + F on your keyword and type in the domain without the www. In front of it!
Also, please note we don't link to these sites on purposes so we just wrote out their domain.
A pair of FAKE Ray-Ban will look and displayed such as the picture below. No Ray-Ban sunglasses come with tags on them, etc.
THINGS TO NOTICE ON SITES SELLING COUNTERFEIT PRODUCT:
– Prices will be very cheap. Anywhere from $10-40 dollars (also in Euros as well.)
– They will have the look and feel of many other websites out there, they tend to look the same as counterfeiters create hundreds of sites daily as older ones get shut down.
– They have the name RayBan in the domain name. (Ray-Ban.com is the only official site.)
– The contact page is very weak with very few fields to fill out. No address, telephone number, etc.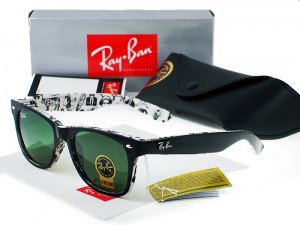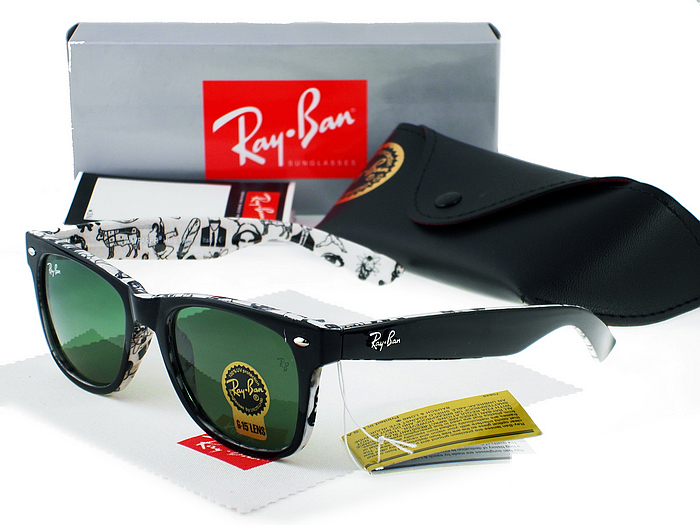 LIST OF WEBSITES SELLING FAKE RAY-BAN SUNGLASSES:
RayBanSunglasses-Buy.com
RayBanWayfarerGlasses.co.uk
RayBanOutlet2013.net
RayBanOutlet-2013.net
AllRightRayBan.com
Rboutletonline.com
Listds.com
Rshmen.com
Onlinexit.com
Rbglasses-uk.com
Rayban-mall.net
Saleshoprayban.com
Rayban-latvia.com
Raybanfinlandshop.com
Raybanslove.com
Rayban-saleshop.com
Australia-raybans.com
Raybanpromo.com
Raybanols.com
Rpsglasses.com
Rayban-onlinesale.com