Without a doubt in our minds, the most popular Ray-Ban Aviator is RB 3025. This is the style you think of when someone says Top Gun.
All Ray-Ban Aviators RB 3025 are identical design-wise and are available with the following features:
3 sizes – 55mm (small), 58mm (medium), 62mm (large)
Variety of color combinations – gold, silver, black frame
Many options for lens colors – green, black, mirror, silver, gradient, etc.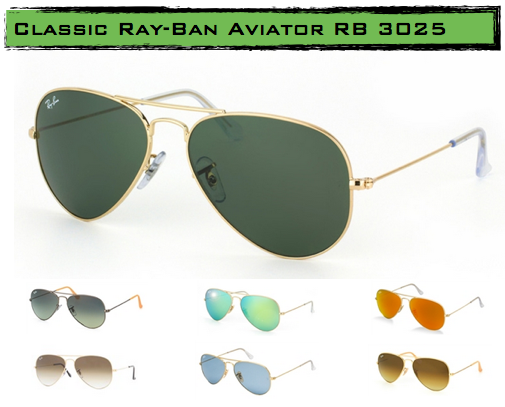 Over the years, Ray-Ban has created a few additional variations of the Aviator; they maintain the same classic design as the Aviator RB 3025, but added some cool, functional features. Below is a list of all the other Ray-Ban Aviator options.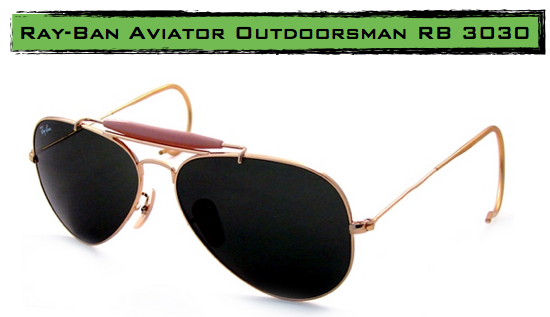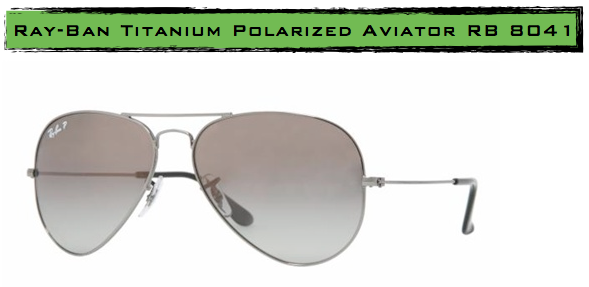 Typically, the classic Ray-Ban Aviator do not have polarized lens
The Titanium Polarized RB 8041 has polarized lens which reduces glare
Extremely light weight due to titanium frame
See some more different colors of Ray Ban Titanium Polarized Aviators RB 8041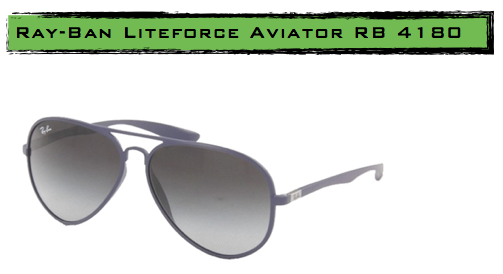 Made of a new bio-material semi-crystalline thermoplastic used in aerospace, automotive, and for medical implant technology
Extremely light and durable provided from the plastic frame design
Polycarbonate lenses are also available polarized with a hydro-phobic coating which resists liquids from falling on the lens
See some more Ray Ban Liteforce Aviator RB 4180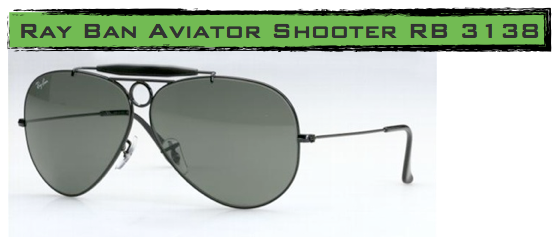 Unique twist on the classic Aviator with a double bridge and acetate trimmed brow bar
Thin temples which accentuate the vanity bullet hole in the center of the frame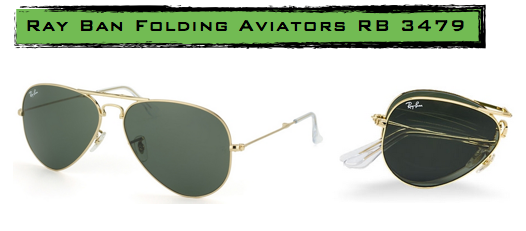 Fold your sunglasses into a compact size that fits in a smaller company sunglass case that fits in your pocket
Polarized and Gradient crystal lenses
Check out the Ray Ban Folding Aviators RB 3479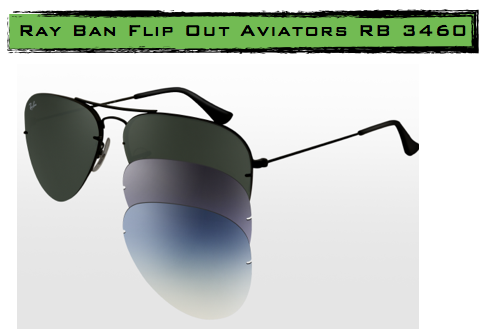 3 interchangeable lenses
Each Flip Out style comes with 1 primary color lens (black above), 1 polarized lens (silver-purple above), and 1 fashionable gradient color lens (blue above) to give you three Ray-Ban Aviator sunglasses options
Lenses made of gold memory metal and APX plastic lenses with 100% UV protection
See the other Ray Ban Flip Out Aviator RB3460 color combos