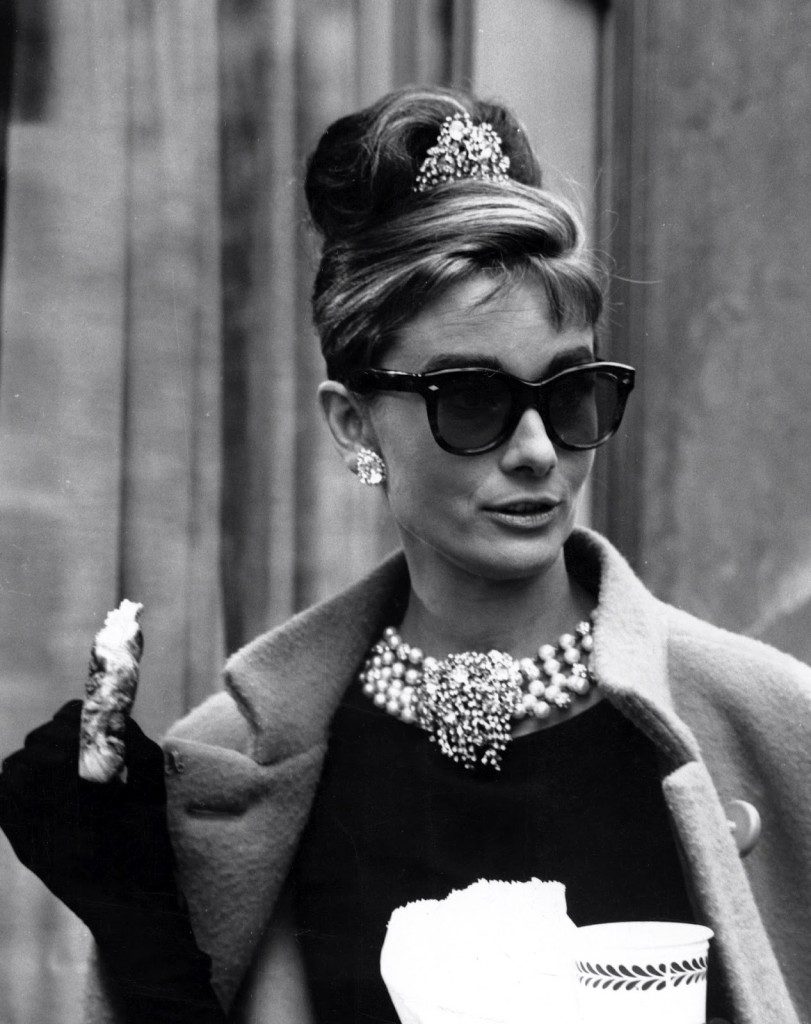 Breakfast at Tiffany's gave us a multitude of icons. It illustrated a new way of thinking to a vast audience of women and men. Even if we can't imagine anyone else playing Holly Golightly, Audrey Hepburn was not the first pick – in fact, Capote didn't like her in the role. Holly was meant to be played by Marilyn Monroe, but she refused the part, so Audrey took it and made a promise to make Holly stylish.
This is how Breakfast at Tiffany's gave us the iconic little black dress, the blue jeans, the beige trench coat, the casual pullover and slacks wore with flats and the iconic sunglasses.
LBD by Hubert de Givenchy and shades by Oliver Goldsmith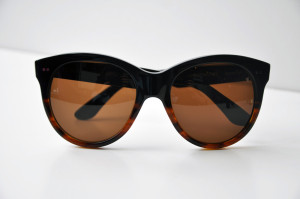 Audrey Hepburn wore Oliver Goldsmith Manhattan shades in the movie. Just like she did with the other things she wore, she made them iconic.
The oversized shades, which could hide her true feelings or hangover and complete her mysterious look, are dark tortoiseshell Oliver Goldsmith sunglasses, a reminiscent of the Ray-Ban Wayfarer.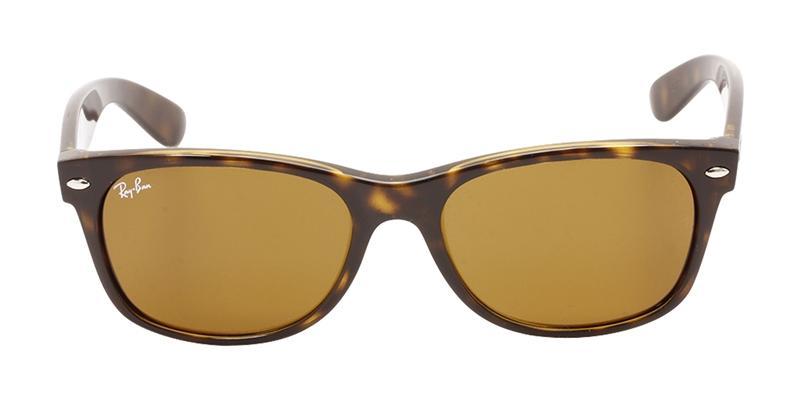 In colored pictures, one can see the beautiful tortoiseshell brown frame of the shades and the green lenses. These lenses provide the best saturation and contrast, allowing you to see everything clearly. The shades were custom-made by Oliver for Audrey as Holly, but Oliver re-issued the model, which can now be found with modern features.
A close second to Audrey's sunglasses is a bold style of Ray-Ban sunglasses. Customers with a round or oval face will frequently opt for the Ray-Ban Wayfarers.
Classic and stylish
It is rare to find things that are more stylish or elegant than Audrey's portray of Holly Golightly in this 1960s classic movie and Oliver Goldsmith Manhattan shades complete this picture. The perfect wardrobe showing off the purest feminine style is enhanced by these shades, which underline the sexy mystery of the outfit. The legendary frames are being handmade, which gives them the best durability you can want from a pair of sunglasses. They now come in four beautiful colors, which can be matched with a LBD at any time of the day.
Modern features in vintage frames
The iconic shades worn by Audrey in Breakfast at Tiffany's are still a classic. There are multiple pairs of sunglasses at ShadesDaddy.com that are very similar. These styles often come in multiple shades, so you can pick any color you want if the original green is not your favorite. This can turn a bit hard, as the frame also comes in multiple patterns and colors to pick from. After choosing colors, you can add modern features, like the anti-scratch coating, which gives you the best clarity.
The shape of the Oliver Goldsmith Manhattan shades is the staple of the vintage 1960s chic, with the delicate corners shaped like a cat eye. If you want to sport the look of a sophisticated woman, you can find the perfect pair of vintage-style sunglasses for you at ShadesDaddy.com. All ShadesDaddy purchases come with free U.S. shipping and a 100% authenticity guarantee.