Everybody wants to own a flashy and chic wayfarer, sported by their beloved celebrities over the world. The wayfarer sunglasses have a very rich and popular history amongst the crowds, and after a few years of anonymity, have emerged again as the most desirable pair of sunglasses for every man and women.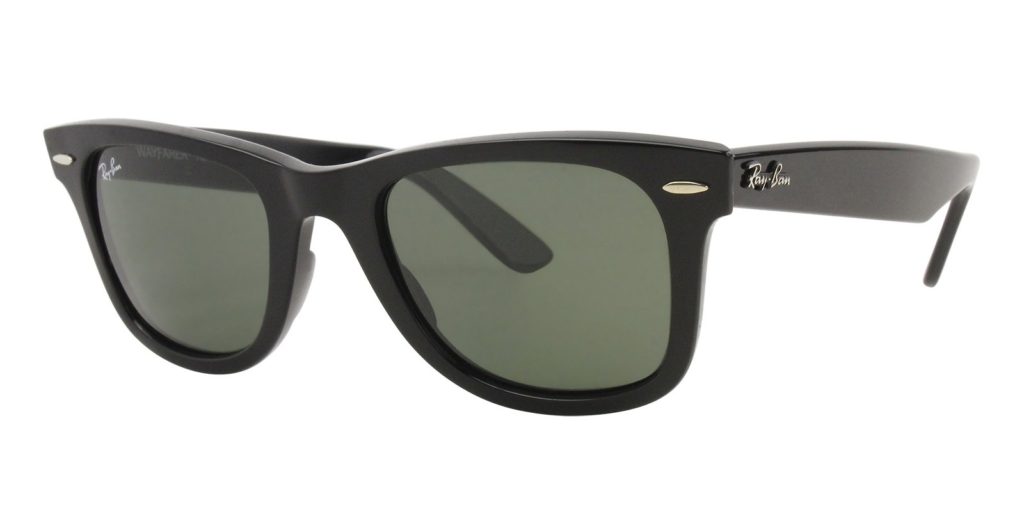 The Ray-Ban wayfarer style is now here to stay and become the evergreen chic design, which will add a distinct element of elegance and fashion fun to any attire. With popular celebrities like Audrey Hepburn, the Blues Brothers, Katy Perry and Tom Cruise, having sported wayfarers, the charm of these trendy sunglasses, has crossed all boundaries and become the coveted accessory for every fashion conscious individual.
But, while selecting sunglasses for oneself, it is very important to ensure that the style suits the shape of your face, and grants one that distinctive edgy look everyone craves for.
Face Shape and Wayfarers
It is essential to choose a pair of sunglasses that suit the face shape of an individual perfectly. The original trapezoidal frame style of the wayfarer has made it a symbol of fashion among the masses. Many people, including men and women, desire to sport wayfarers, but the question of the most suitable face shape for the famous pair of sunglasses, crops up all the time.
Wayfarers have got to be the only style of sunglasses available in the market, which are suitable for every kind of face shape. Whether an individual has an oval, round, diamond or heart shaped face, wayfarers look great and chic for all. The variety of different wayfarer designs available in the market, enable avid fans to easily find the perfect ones which compliment the shape of their face, and add a chic element to an everyday accessory.
Wayfarers for All
Wayfarers compliment every kind of face shape and are thus the favorite choice for sporting a trendy and chic look. As the wayfarer sunglasses are available in a variety of different chic and attractive designs, for every kind of face shape, every interested man and woman can indulge their desire to find the perfect pair for themselves. For each kind of face shape a distinct wayfarer style and design, is available.
For individuals who have a heart-shaped face, a classic and original wayfarer style is the best choice. The thin nose bridge and sunglass rims, compliment the delicate shape of the face perfectly.  Round-faced individuals could sport a wayfarer with an angular or straight square shape, which present a slim effect and make the face look longer.
For people with square shaped faces, slightly curved wayfarer frames are the ideal choice. While for individuals with oblong face shapes, big round frames are perfect, as they make the face look smaller and more stylish. Diamond shaped frames easily sport classic wayfarers with stylish curved frames, while the triangular faces require frames with detailed design on brows to compliment the shape. Individuals with oval faces can easily sport any style and shape of wayfarer easily.
Choosing the ideal wayfarer style is essential when selecting the perfect pair of sunglasses, as it compliments all face shapes, enabling all individuals to enjoy the fun.
SHOP ALL WAYFARER STYLE SUNGLASSES NOW.
Some of our favorite Wayfarers STYLE at ShadesDaddy.com to shop from are as follows:
Ray-Ban Wayfarers RB2140 Ray-Ban Classic Wayfarers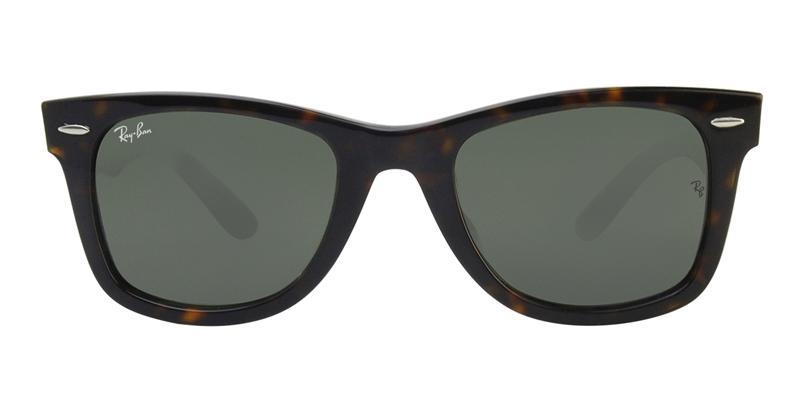 2. Ray-Ban RB2132 Wayfarers Ray-Ban New Wayfarers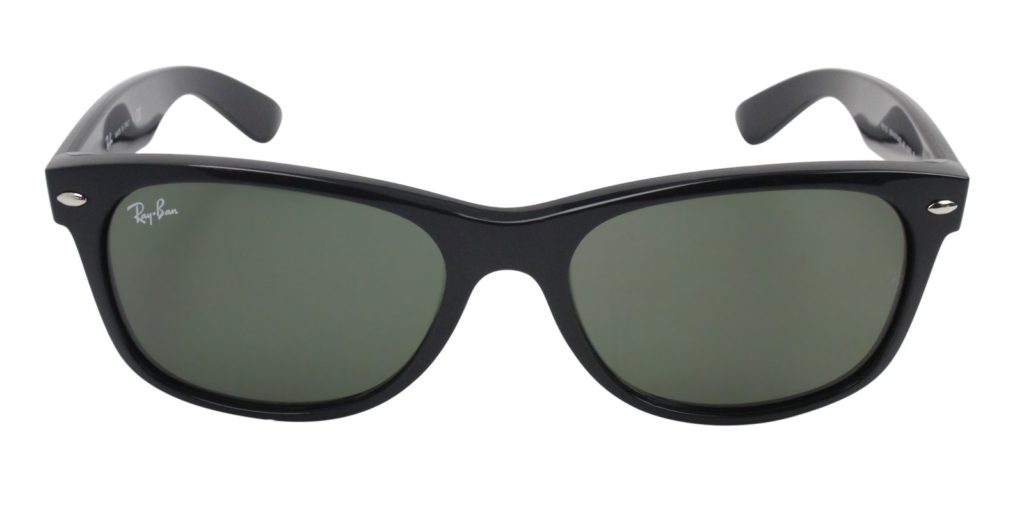 3. Oakely Frogskins Sunglasses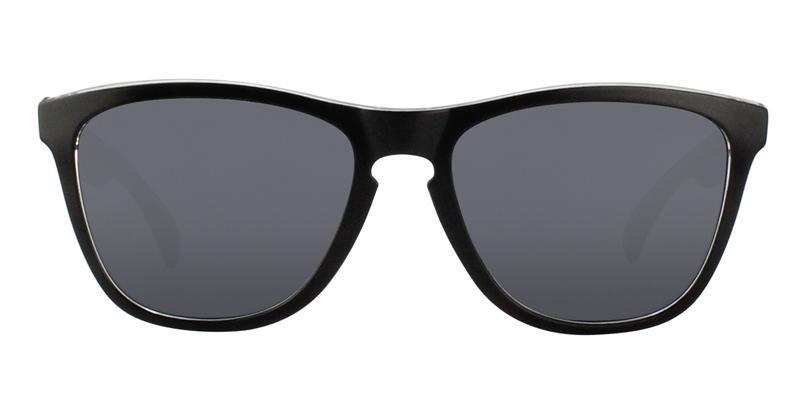 Choose the right sunglasses and frame shape for your face by clicking here: