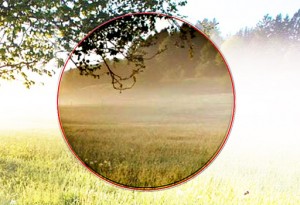 With the advancement in science and technology, sunglasses have evolved from a mere fashion accessory into a piece of essential eyewear. New and stylish frame designs, which ensure better eye protection along with a wide variety of lens coatings and tint gradients, offer people with the convenience of choosing sunglasses which answer their individual needs perfectly.
Along with frame designs, specially crafted lens are also available in the market which offer effective protection from glares and the ultra violet light of the sun. Polarized lenses are an example of specially constructed lenses which answer the needs of the users for clear and unhampered vision while engaged in outdoor activities.
What Are Polarized Lenses?
Polarized lenses are specially designed lenses which block certain light waves from passing through the lens material. By blocking lights of certain wavelength, individuals can protect their eyes from the penetration and prolonged exposure to the harmful ultra violet rays of the sun.
Light, when it falls on a certain surface like water or a metal, is reflected either horizontally or vertically in a direction. This reflection tends to present a glare, which hampers the vision of those who are outdoors. Polarized lenses are crafted with minute vertical stripes, which only permit the vertically angled light to penetrate through the lens and enter the eye.
Polarized lenses may be of either superior or low quality, with only one side of the lens having the polarized film, or the two sides of the lenses can have a polarized film sandwiched between them. These lenses are usually clear or might have some tint, but the tint does not specify the level of polarization that a lens has.
Sunglass lenses are ideally polarized for outdoor use by drivers, fishermen, sailors, and photographers etc. to ensure unhampered vision with no irritation caused due to any glares, and effective protection from the penetration of ultra violet light. But it is important to understand that polarization is not merely a coating like the gradient tints that are applied on sunglass lenses for style and color vision. In fact, polarization is a complete technological process which involves the etching and crafting of tiny vertical lines on the surface of the sunglass lens, which prevent the horizontally reflected light from penetrating and passing through the lens.
In order to acquire a pair of sunglasses with polarized lenses, it is important to specify the type of lenses one requires to their eyewear provider. If an individual opts for a dark tinted sunglass lens, but later desires to have it polarized, it is not possible. The original lens cannot be converted into a polarized lens, as the technique for creating the protective lenses entails a certain specific manufacturing method which cannot be applied like a coat on a lens.
If an individual wants polarized lenses in their sunglasses, then they should employ the services of a good quality eyewear provider who offers superior value polarized sunglass lenses for effective protection. Polarized lenses are even available with prescription lenses in the market, which provides unobstructed and clear vision for the convenience of individuals.