As we all know sunglasses are more than a fashion statement, they protect our eyes from debris and harmful UV rays. Sunglasses are especially important for those of you that love outdoors sports and activities.
Because you are always on the go, buying just any pair is not the way to go, you are aiming for comfort, protection and looking good of course. You might like them at the store and think they feel great, but once you use them for what they are meant for they could become a nuisance. They can start sliding down your nose or they could be too heavy to wear over a long period of time.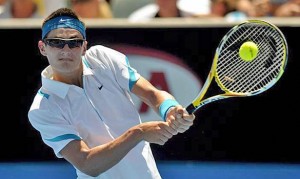 Here are a few things to consider before you decide on what pair is meant for you.
•Since your main focus is outdoor activities polarized lenses are best, they block the glare from the sun and help you see clearer.
•Pick ones which are hydro repellent, scratch and impact resistant. You will be in the outdoors a lot therefore they have to be strong, if they slip from your head you don't want them to break instantly.
•They should be light weight, remember you will be wearing them for long periods of time. You don't want to get headaches or your nose feeling uncomfortable because if the weight.
•Make sure that the sunglasses have inserts on the nose and temple this will make the fit more comfortable.
•If you find a pair with interchangeable lenses is even better, that way you can match the lenses according to the weather. This isn't a must, but it will surely be a plus if you find ones like this.
Hopefully these tips will help you find the right pair of shades.