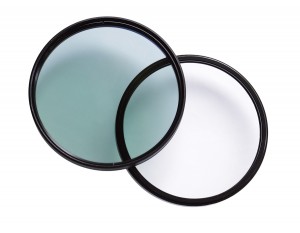 Sunglasses make our life more comfortable when outdoors, while also offering much needed protection from the sun's harmful UV (ultraviolet) rays. You cannot even imagine the extent to which it can cause damage to us. Long term exposure to these ultraviolet radiations can damage the surface as well as internal part of our eyes, which might even lead to cataract. For this reason, ophthalmologists recommend using good quality sunglasses and a hat wherever you go outdoors, especially when you are going to get exposed for long duration. They insist that you use 99 percent and higher ultraviolet radiation absorbent glasses. These are the sunglasses that are made using lenses which are capable of blocking 99-100% of this harmful UV rays. Additionally, sunglasses have become an important accessory that is being worn by people of all the age groups. With so many various types of sunglasses to select from, it can become really difficult for the shopaholics to make the right choice.
While choosing sunglasses that provide 100% protection from the UV rays, look for the label that says one of the following:
Lenses meet blocking requirements as per ANSI Z80.3
Lenses block 100% or 90% of UVA and UVB rays
UV400 protected
It is a myth that darker lenses can absorb more radiations as compared to the lighter ones. The reality is the coating that blocks these radiations is clear, so choosing a darker shade is not mandatory. Lenses can be made from glass, CR-39 and polycarbonate. You can try out different shades to see which one suits you the best.
Most of the Ray Ban sunglasses are UV protected, but the extent of protection depends on the type of coating provided on the lenses. Oakley's Plutonite lenses have the ability to filter out 100% of all the UV rays, hence it makes a good choice if you are looking for 100 UV absorptive shades.
Some of the Aviators and Wayfarer Sunglasses also offer 100% uv protection – you can look for the Vintage Wayfarer Sunglasses or the Oversize Cat Eye Round shaped glasses to match the shape of your face. If you are into vintage, classic designs, just choose from the Aviator shades by Oakley, which are guaranteed to protect your eyes and look amazing on your face.
Before you purchase the desired glasses check the label for the 100% uv protection and talk with the vendor to make sure the lenses do offer this feature – labeling the lenses is voluntary, so you might fall into traps when you try to buy discounted shades from unknown manufacturers. To avoid this problem, stick with reputable companies, like Oakley.