Most sunglasses out there will guarantee that they provide maximum protection from Ultraviolet rays but they do not. While out in the field for playing golf, you need sunglasses that will give you specific protection from UVB as well to keep away the harsh elements from your eyes. The Costa Del Mar sunglasses do a fabulous job in this regard and come in various styles and colors.
Here are some of the Costa Del Mar sunglasses that you can take with you next time you go golfing.
The Polarized Sunglasses
The Costa Del Mar sunglasses are ones that you need to do your homework on. These sunglasses are designed to block horizontal light vibrations. Ordinary light always vibrates in all directions but light that directly hits a horizontal surface like the surface of a lake or the hood of the car leads to a blinding glare.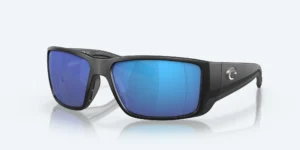 The Polarized Costa Del Mar sunglasses are ones that have lenses treated with polarizing stripes which block out the light. For golf, get the COSTA DEL MAR BlackFin sunglasses.
The Color
Costa Del Mar's website shows that you can pick out any color lens that you wish to help you see clearly in every light condition. Amber or brown lenses are great for sporting activities like golf. The thing with these two colors is that they protect you from blue light.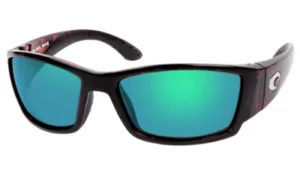 Make sure that you go for these sunglasses as they offer you maximum protection without compromising on your personal style. For example, there is Faintail with blue mirror lenses. The same with Harpoon is all about tortoise patterns and green mirror lenses. Other than that, their online presence offers seven different colored lenses if you purchase them there.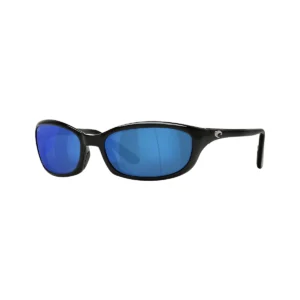 Clear Vision
One of the glasses that Costa Del Mar launched got some really fantastic reviews. The people who tried these explained how out in broad day light wearing the Costa Del Mar Jose allowed them to actually see more lifelike than what they could see from the naked eye. This pair is available in both glass and plastic lenses. And before you are hasty with your decision, know that the plastic may be light but it is also more prone to damage, especially if you spend too much time outside in the golf course. Plus, the glass just enables you have a better view.
The Snug All Rounder
The MP2 by Costa Del Mar; these are ultra sleek with the tortoise patterns and green lenses. They stay with you no matter what you are doing, so why not invest in these once and for all, and even carry them when you plan on hitting the golf course. This is so much more convenient than carrying two pairs of shades.
A little bit of cloud is never enough to provide you with enough UVA and UVB protection, you do not even know that your eyes need sunglasses even when it is not that sunny outside. Make sure that when you are buying the right pair for yourself, you get one that suits your face shape and personal style.
CHECK OUT OUR FULL SELECTION OF GOLF SUNGLASSES