One of the superstars of major league baseball, Miguel Cabrera has wowed spectators with his skill and dedication ever since he started playing. This Venezuela born athlete plays for the Detroit Tigers and has a massive fan following to boot. Miguel has a very specific style quotient on field and off it. His choice of eyewear, especially, has drawn lots of attention amongst enthusiasts.

Cabrera is a loyal Oakley's fan, especially because these glasses helped him escape serious eye damage during a game where he was hit on the face with a ball. Expressing his gratitude to the company, Cabrera has sported Oakley Radar Range Straight Stem Sunglasses. Let's try and decipher what exactly makes these shades this sporting icon's first choice
The desired selection of most professional players, Oakley Radar custom made sunglasses have all the workings of an eyewear that will keep you safe and satiated. These expertly designed glasses offer pitch lenses that have a slight curvature at their bottom that gives better viewing angle and also amplifies downward vision. One feature that takes these beauties to a whole new level of comfort are the surge ports placed subtly on different parts of the glasses to provide enhanced airflow and give the wearer a constant windy effect. Make your high energy activities a breeze with these Oakley Radar custom made glasses.
These custom-made sunglasses feature a Three-Point Fit technology that gives them ameticulous, optical alignment and also brings a taut fit to the lenses. This also helps in relieving the pressure points that are usually found in frames that hook the ear. This increased level of relaxation brought to you by these sunglasses is the primary reason for their continuous demand even after all these years.
To increase your comfort even more, the makers have installed Unobtanium ear socks and nose pads to these glasses, which offer better grip and comfort even while excessive perspiration. The next time you are out and about amidst nature, opt for the sturdy and easy on the eye Oakley Radar sunglasses and experience the beauty of nature at its best.
The frames for these custom made shades are built using O-Matter tech that brings a certain lightness while enhancing the durability, making them ideal for consistent use throughout the day. With each purchase of Oakley Radar sunglasses you'll get an amazing Sport Soft Vault cases that enhances the product value and most importantly protect the glasses. So, go to the local retailer and get your hands on one of these custom made beauties according to your specifications and you'll be better off!
CHECK OUT ALL THE OAKLEY 'RADAR' COLLECTION SUNGLASSES: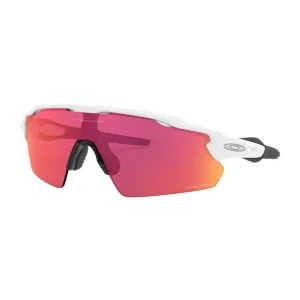 OAKLEY RADAR EV PITCH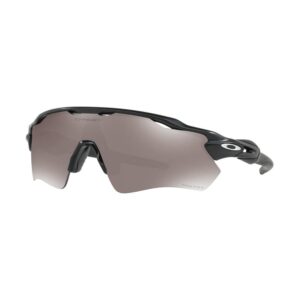 Oakley RADAR EV PATH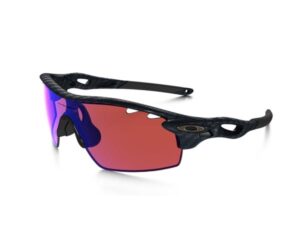 OAKLEY RADARLOCK PITCH