What Sunglasses Does Michael Weston Wear On Burn Notice? Burn notice is a hit American television action drama series. This series is about a spy 'Michael Weston', who is disavowed by the U.S government and helps other people, who are in trouble, using his special training. The show stars Jeffrey Donovan, Gabrielle Anwar, Bruce Campbell, Sharon Gless and Coby Bell. Jeffrey Donovan and Gabrielle Anwar are the lead pair and are known for their fashion statement. Their choice of sunglasses is really unique.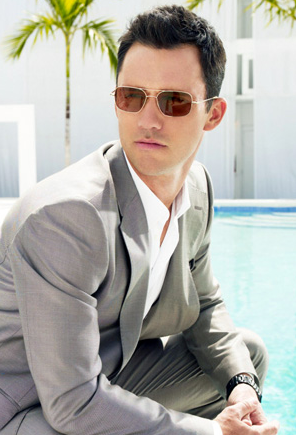 Jeffrey Donovan plays the character Michael Weston. His sunglasses are really famous and sought by one and all. He is mostly seen wearing "Victory by Oliver Peoples" sunglasses, which is made of titanium and comes with a golden frame. The size of his lens is 55 and the color is cognac. They are polarized, so in some photos they appear redder in color. They are not photo-sensitive, which means they do not darken in sunlight. These sunglasses are made with polycarbonate safety lens. The Victory sunglasses are described by Oliver Peoples as "double-bridge square aviator, made from high quality metal designed with a straight brow bar". He can be seen wearing these pairs of sunglasses in almost all the episodes of Burn Notice. Aviator sunglasses have large lens to cover the eyes and they come with dark reflective lens. They come with a very thin metal frame and the lens is slightly convex.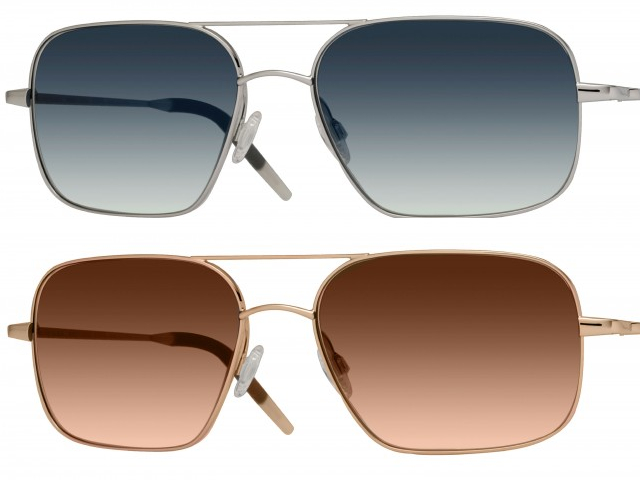 Click here to shop Oliver Peoples Sunglasses:
The lead actress, Gabrielle Anwar who plays the character Fiona Glenanne is known for her style. She is seen wearing various kinds of sunglasses, but most of the times she is found wearing a pair of Dolce & Gabbana 8018 sunglasses. It is a burned brown oversized frame with brown gradient lens. Gradient lens have a lighter shade at the bottom moving from a darker shade at the top. This sort of lens can even be worn indoors and are also advantageous for activities such as flying airplanes and while driving automobiles. She also wears a Burberry BE4004. This is also an oversized sunglass, which comes with different colors.
Bruce Campbell, who plays the role of Sam Axe in this series, wears Persol 2833 sunglasses. It is a Havana frame with brown lenses. This type of sunglasses looks great with any sort of outfit.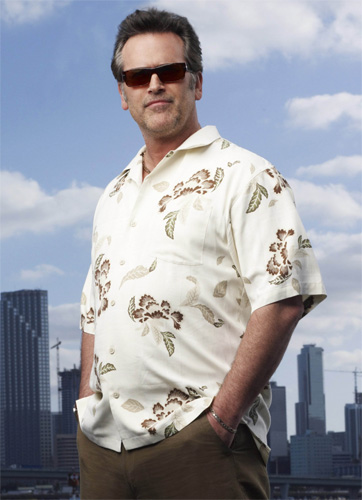 Having said that, "sunglasses add to a person's style" is truly an understatement. They, in fact, define who you really are; they are a stylish way of expressing oneself. No matter how simple your outfit is, statement sunglasses are the best way to really look polished.