Meghan Markle, the American actress who became popular from the legal drama series 'Suits', aired on the USA Network, in which she played the role of Rachel Zane, became the subject of International headlines in 2016 when her relationship with Great Britain's Prince Harry was revealed. As a result of this revelation, her popularity rose to new heights and she became the most searched actress on Google, in 2016.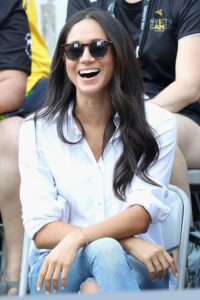 Ever since the actress appeared alongside Prince Harry at the Invictus Games in Canada, she has become a permanent target of paparazzi. Also, her sense of fashion and style has become the talk of the town. From her dresses and shoes to accessories and hairstyles, everything now gets popular in an instant and turns to sold-out gold; sunglasses are no exception either.
Meghan Markle's Sunglasses
Following are some of the sunglasses that became all the rage after Meghan Markle was seen wearing them at various instances:
Meghan Markle was spotted wearing round frame sunglasses, at least twice after which the style became highly popular all over the world. Many brands and sellers reported that the unofficial endorsement by the royal-in-the-making caused a drastic increase in their sales.
Meghan was first seen wearing the pair of sunglasses at the Invictus Games in Canada; her first public appearance with Prince Harry. Within minutes after this appearance, the websites of the brands that were selling that style crashed.
Later, she was spotted wearing the same sunglasses while shopping in West London, in November 2017.
The trendy, round sunglasses that Meghan wore haddark grey lenses. The design of the sunglasses was inspired by the style of 1950s. With a rounded frame and 100% UV protection, the frames that Meghan wore were handcrafted in Italy using finest quality mazzucchelli acetate. This style of sunglasses is perfect for all face shapes.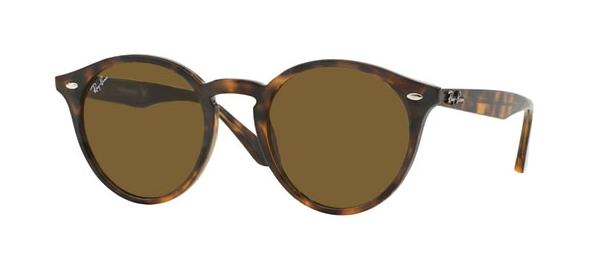 To match this look we picked out the  RAY-BAN RB 2180 DARK HAVANA sunglasses.
The cat-eye shaped, retro inspired sunglasses with 100% UV protected lenses and customized colors were seen on Meghan Markle in June 2017, at the Austin Airport.
The glasses complemented her comfy, yet chic airport look very well.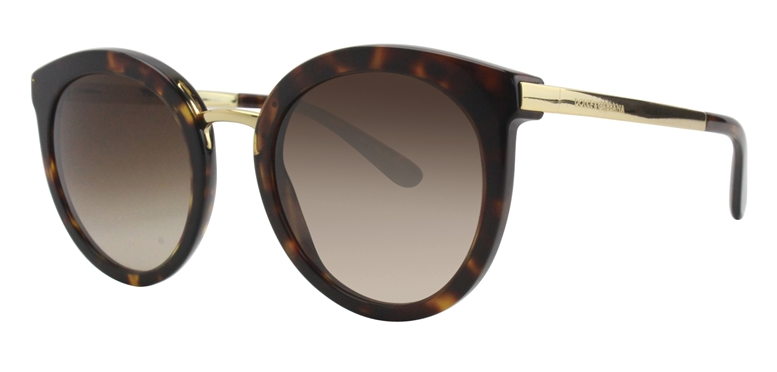 For this Megan Markle look we picked out the Dolce Gabbana Women's DG4268 Brown.
The classic aviator sunglasses by Ray-Ban can never go out of style. Not only they look good on every face shape, but also complement all styles of dressing, whether casual or formal.
Old school aviator sunglasses took the world by storm, once again, when Meghan Markle's old pictures appeared on social media. In the pictures from 2015 and 2016, Meghan was seen wearing the classic Ray-Ban style with casual clothes.
The royal family has been known for making strong impacts on fashion and sales and Meghan Markle, who is on her way to becoming a royal, has also been influencing the fashion industry like her future sister-in-law Duchess of Cambridge, Kate Middleton.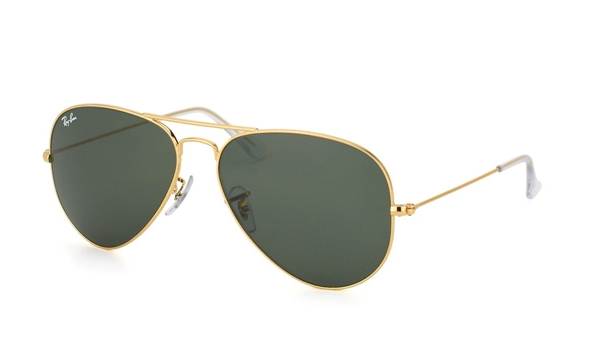 To best match Megan Markle's cool jet setter look we picked out a classic pair of Ray Ban Aviators!
If you want to get your hands on any of the styles of sunglasses that the future royal wears, visit www.shadesdaddy.com