Logan Alexander Paul, the 22-year-old social media star and an actor, has been in the news, lately, due to a controversial video that he posted on his YouTube channel in December 2017.
While Paul started his internet career at the age of 10, through an app called Zoosh, the young internet star started gaining followers when he started sharing videos on Vine, an old app that is now defunct. His Vine videos were all about playing pranks, telling jokes, and doing different stunts, and they gained him huge popularity, especially among the youngsters.  By the time the app shut down, Paul had gained more than nine million followers.
The success that the young Paul enjoyed on Vine made him a star. He started earning huge amount of money for endorsing and advertising various products/ services on his social media platforms. Also, he established a YouTube channel, where his popularity rapidly increased. In 2014, young Paul decided to quit Industrial Engineering, at Ohio University, in order to pursue a full time career as a social media entertainer. He then moved to LA and started taking acting classes alongside his social media career.
Logan Paul's acting career started with small roles in some television shows that include Stitchers and Law & Order.
While talking to Business Insider, in 2015, Paul said: "I want to be the biggest entertainer in the world. That's my deal. I will do whatever it takes to get that. As many hours as needed."
Currently, the young star runs two YouTube channels; The Official Logan Paul, where he shares comedy sketches and short films, and Logan Paul Vlogs, where he has been uploading daily vlogs since September 2016. He enjoys around 4.5 million and 16.6 million subscribers respectively (wow! He is a true social media megastar).
Styles of Sunglasses Logan Paul Wears
Some of Logan Paul's preferred styles of sunglasses are:
Clubmaster is one of Ray-Ban's classic retro styles that are timeless. A perfect choice for those who want to make a statement, the sunglasses are available in black and brown frames and different colors of lenses.
Logan Paul has been spotted wearing these retro sunnies, in different colors, multiple times.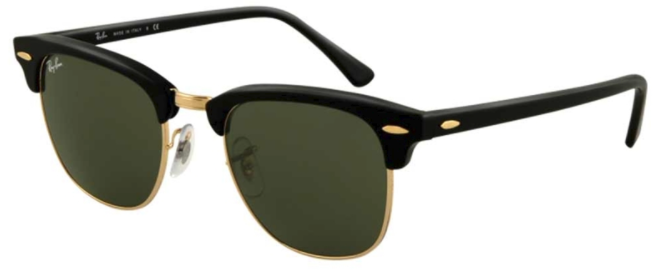 There is a huge variety of round frame sunglasses available these days that look classy. No wonder they are popular among many fashion icons and celebrities all over the world.
Logan Paul has also been seen wearing round frames with different attires and they really complemented his overall look.
If you share Logan Paul's style when it comes to sunglasses and are looking for a reliable seller, do not forget to check out the cool collection available at ShadesDaddy