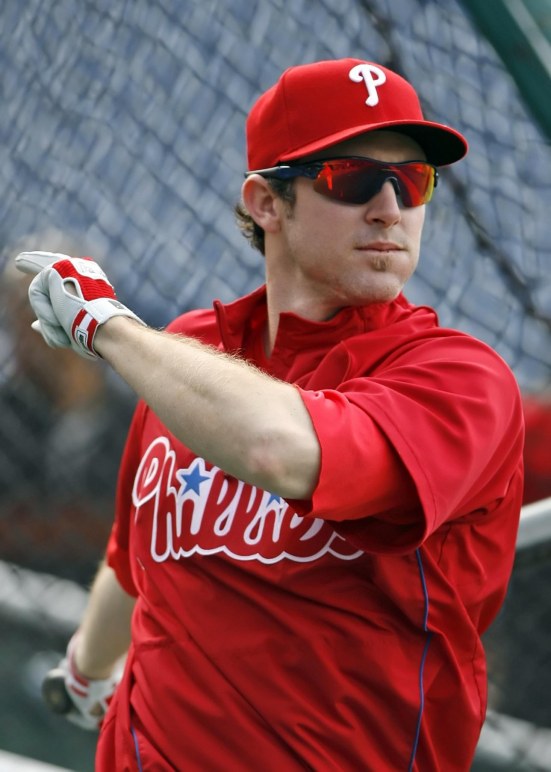 Even if you don't actively follow baseball, you'll be aware of the champion second baseman for Philadelphia Phillies, Chase Utley. This gifted, major league baseball player has dominated the field since he was young. If like his other fans you are also wondering what type of eyewear does Chase Utley wear, well we're here to help.
Most days on field and off it, baseball icon Chase Utley is usually seen with a custom-made Oakley Radar. These beauties have helped the sport star consistently maintain his game and also added to his looks. Want a pair for yourself? Here's all you need to know:
The preferred choice of many sportsman alike, Oakley Radar sunglasses have all the fine tunings of an eyewear you can take out and play with. These masterfully crafted glasses feature pitch lenses that have a subtle curvature at their bottom that provides for a better viewing angle and alsoenhances downward vision. Another advantage that sets these bad boys apart from their contemporaries are the surge ports placed strategically on various parts of the glasses to provide better airflow and give the wearer a constant cooling effect. The presence of this feature makes Oakley Radar sunglasses the go-to option for high energy activities.
To further enhance your comfort, the makers have equipped these glasses with Unobtanium ear socks and nose pads that provide grip and comfort even during excessive perspiration. The next time you go hiking with your friends, opt for the durable and highly stylish Oakley Radar sunglasses and generate envy amongst your friends.
These sunglasses have the Three-Point Fit technology that makes for a precise, optical alignment and also brings a secure fit for the lenses. This in turn helps in eliminating the pressure points that are common with frames that hook the ear. This added level of comfort brought to you by these sunglasses is one of the reasons for their sustained popularity throughout the years.
Now, let's look at the frame of these amazing shades. The frames are constructed using O-Matter tech that makes them light weight and durable for consistent use and all-day comfort and protection. Oakley Radar sunglasses are sold in attractive Sport Soft Vault cases that are not only easy on the eyes, but protect the glasses as well. Like Chase Utley, you can also go for the customized version of these shades and get them made according to your individual size and style quotient. So, stop thinking and get your hands on these must-haves and trust us, you won't regret it.
CHECK OUT ALL THE OAKLEY 'RADAR' COLLECTION SUNGLASSES: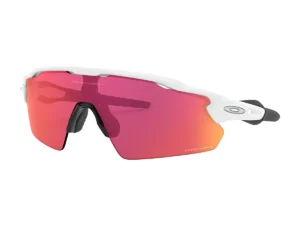 OAKLEY RADAR EV PITCH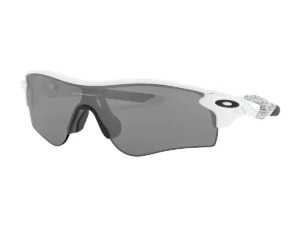 OAKLEY RADAR PATH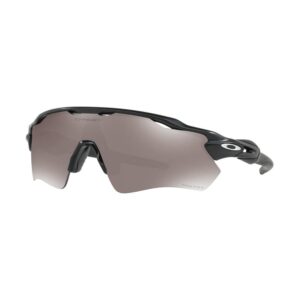 Oakley RADAR EV PATH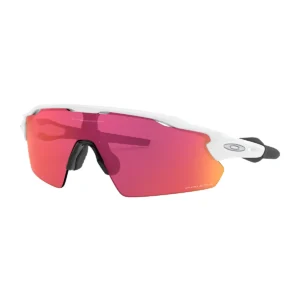 OAKLEY RADAR PITCH