Costa 580 Lenses: An Introduction
Offering a fully polarized collection of sunglasses, Costa Del Mar has some of the best lenses on the market today, and that's all due to their unique 580 technology.
Many sunglasses curators offer polarized lenses with their shades, but Costa's dedication to this concept is as distinctive and special as the people who wear them. This is where 580 technology comes in.
These lenses boost the amounts of red, green, and blue, which is all possible without having to be weighed down by heavier lenses like Costa's competitors. Whether 580G or 580P, both versions of this technology offer unmatched clarity and contrast in a vast variety of environments and lighting conditions, all while fully protecting eyes from the sun's harmful UV rays. Featuring Costa's innovative C-Wall Molecular Bond, not only will the wearer experience more visuals than with competitor lenses, but for longer, while requiring less rigorous upkeep, due to a smudge-free, easier-to-clean surface.
Once you've experienced the 580 difference, you won't be able to go back. Shop Costa 580 savings today at ShadesDaddy.

580p vs 580g: Will it Make a Difference?
Yes. While both of these versions are different from each other, the difference between 580 lenses and regular polarized lenses couldn't be clearer. That said, however, there are some differences between the lenses themselves. Both offer total UV protection, but the 580G models, while much lighter than the majority of glass shades out there, are a bit heavier than the 580P versions and cost a bit less. Both offer C-Wall's anti-beading technology and great scratch resistance, but the 580G edges out the 580P version when it comes to this feature. While 580G gives you the best clarity, the 580P's are as impact resistant as anything on the market today. These two are a bit different from each other, but when it comes to quality, clarity, and contrast, the real difference lies between both 580 lenses and its competitors.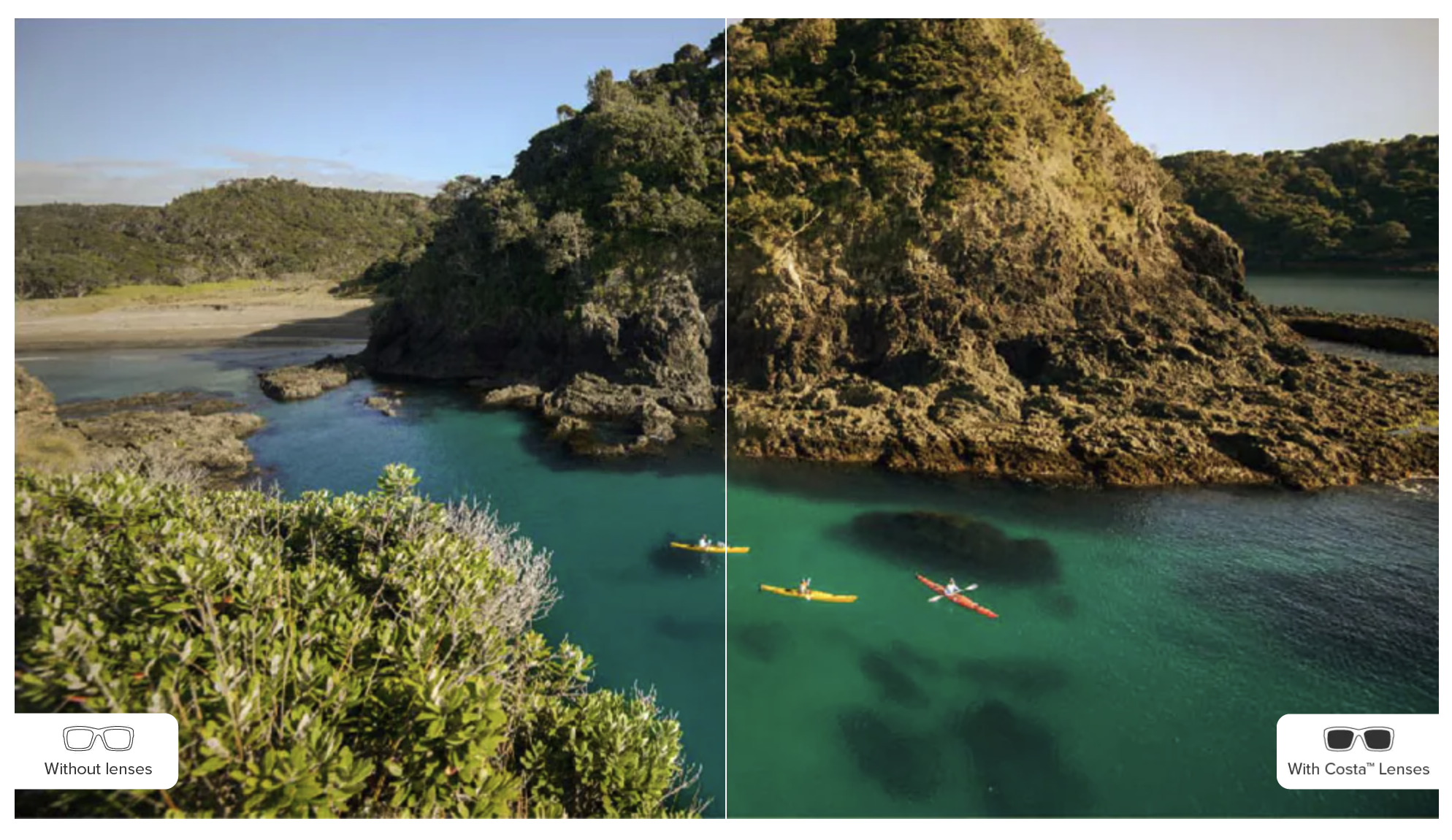 Big Colors for Big Adventures
Alright, you've chosen to save on 580 lenses. Good choice. But what color? You want to get the right color, as each color is designed and fine-tuned for specific conditions and environments. The blue lenses are the go-to for everyday use, but sometimes certain activities call for certain lens colors. Costa offers a variety of these colors designed for everything from driving in high-glare conditions to harsher, low-light environments. Nothing beats these Costa 580 savings.

Big Savings on 580G Lenses
There's just nothing like 580P lenses. Save BIG on these great, super scratch-resistant Costa frames right now on ShadesDaddy.
ShadesDaddy Price: $269 $187
ShadesDaddy Price: $314 $218
ShadesDaddy Price: $284 $197
Big Savings on 580P Lenses
Shop our latest selection of Costa 580P lenses today. Save BIG on these great, lightweight Costa frames on ShadesDaddy.
ShadesDaddy Price: $404 $277
ShadesDaddy Price: $374 $257
ShadesDaddy Price: $389 $267
Big Savings on 580 Lenses for Her
She'll fall in love with these high-quality lenses that provide great UV protection and incredible contrast and clarity. Save BIG on these beautiful Costa frames for her on ShadesDaddy today.
ShadesDaddy Price: $404 $277
ShadesDaddy Price: $329 $228
ShadesDaddy Price: $314 $217
Tag @ShadesDaddy on Instagram and show us how you wear your 580's!