When it comes to aviators, most of our minds picture a sleek and sophisticated pair of black aviators from Ray-Ban. Get that picture? Yes, that one!
Ray-Ban has been enthralling sunglasses lover since 1937 through its classic aviators and wayfarers. There is no doubt to the fact that they have been the original creators of aviators and since then it has caught the fashion world in a frenzy.
Ray-Ban initially manufactured these glasses for fighter pilots in the early 30s. Since then, men and women around the world have loved this pair of sunglasses and many brands have replicated this design. Although they were initially designed for men, but now these sunglasses have become gender-neutral and even women sport aviators with great panache and poise
However, if you thought that Ray-Ban still holds the pride of designing the best pair of aviator sunglasses, then you are in a surprise. Oakley came out with an even more impressive pair of sunglasses, known as the Oakley Plaintiff. Well, if you are thinking that it will only look good on plaintiffs, then fret not, because it will look marvellous on you too.
You might be thinking what is so great about the Oakley Plaintiff, but wait till you see its matte finish frames that fit perfectly onto your face.The frames of an Oakley Plaintiff pair of aviators are made from very light, hi-modulus C5 metal, while the hinges are known to be titanium mono-shock hinges. This means that every time you accidentally bend your glasses while lying down or they hand out of your tee's pockets, the stems won't come off. These hinges make the stems super flexible, so that they fit your face perfectly.
The shape of the Oakley Plaintiff sunglasses are completely different from the Ray-Ban ones. The latter stands out and there is a gap between your face and the sunglasses when you wear them. However, The Oakley Plaintiff ones are not that flat, but have a more curvaceous design. They cover your eyes properly, thereby giving you maximum protection from sunrays.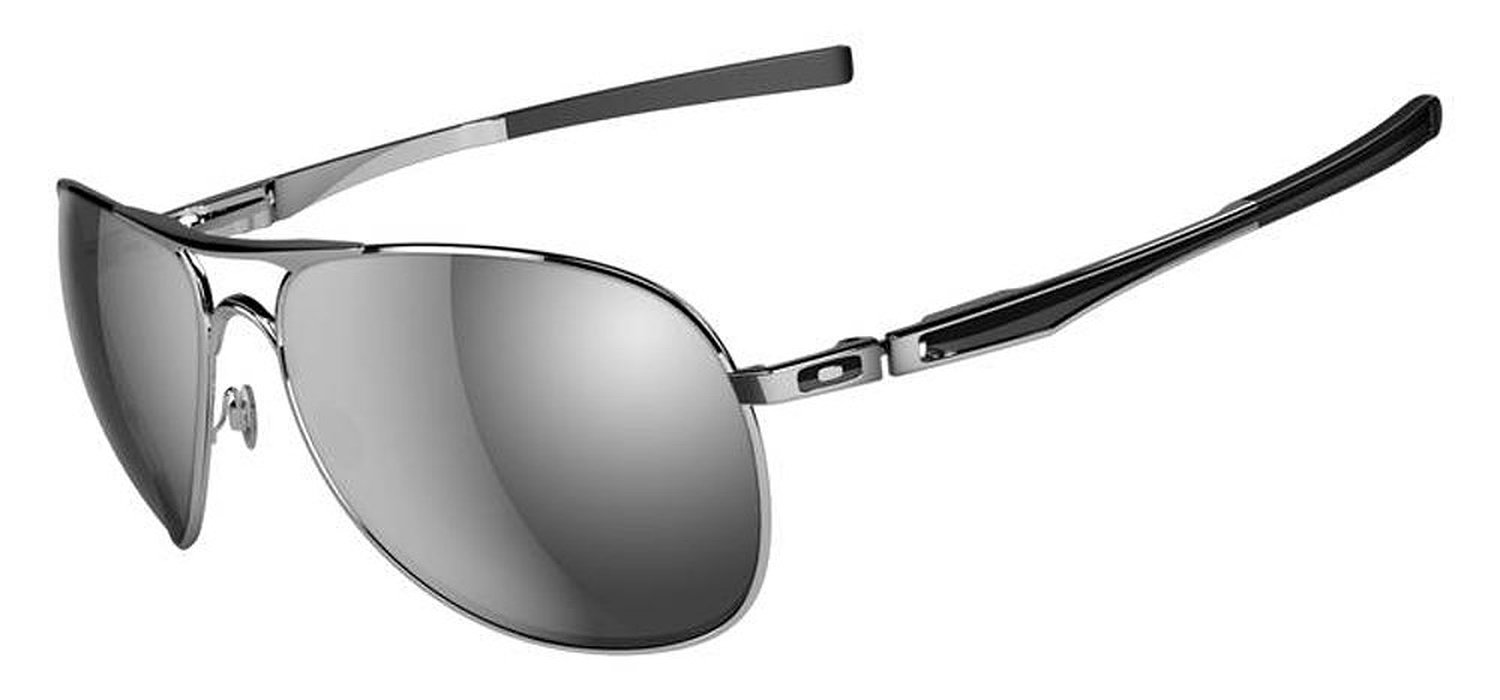 The lenses of an Oakley Plaintiff pair of sunglasses are made from 00 Black Iridium Polarized Lens, which blocks harmful UVA, UVB, and UVC rays from seeping through. For that case, even Rayban aviators are made from polarized lens, but Oakley has more patents and technological advancement when it comes to lenses.
If you love your chic, pilot kind of look then stick with the Ray-Ban aviators. However, if you would like to experiment and look stylish, then Oakley Plaintiffs are your safest bet!