When you think of boldness with style, Oakley makes its way. Oakley has been populating the market with its exquisite range of glasses, and brings a tough competition to the other players of the market. Oakley family offers a wide range of options for its customers. Among the other glasses, the one which attracts most of the eyes is the Jacket series.
When we take a tour of the Jacket series of the Oakley family, we come across a brilliant range of vibrant glasses, all of which would catch our eye. Probably, the name jacket would have been coined based upon the design of the members of this section. The Oakley Flak jacket, Half Jacket, Straight Jacket, Fast Jacket, are few glasses which have made their entry in the market. Various versions have also made their way to suit the incoherent needs and demands of the customers. However, we would consider two prominent products from the Oakley market for a reasonable comparison, both of which are available on ShadesDaddy.com – the Oakley Half Jacket and the Oakley Flak Jacket.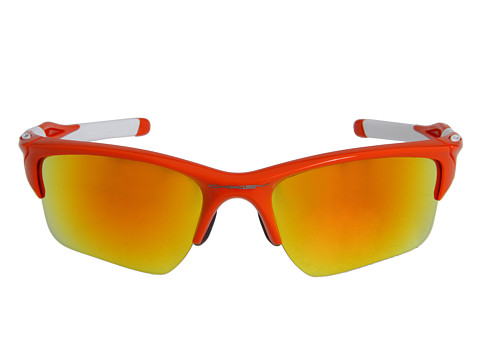 The Oakley Half Jacket 2.0 is tailored to provide complete side protection and has an improved peripheral view. This is engineered with lenses which filter out UV completely. The lens made with super-heated metal oxides is designed to reduce glare and have a crystal-clear vision. The Half Jacket comes up with metal icons, and is built upon a durable lightweight frame. This frame is designed to be sturdy even during sweat. One interesting feature is the option to change the lenses. It allows the user o change the lens based upon their use and style. However, for an ultimate glare-cutting performance and comfort, the Oakley HD Polarized lens is recommended. In case of people having poor eyesight, the Half Jacket supplements the use of powered lenses (+2.00 to -3.00 combined power).  The product offers a wide range of brilliant lens and frames to its customers.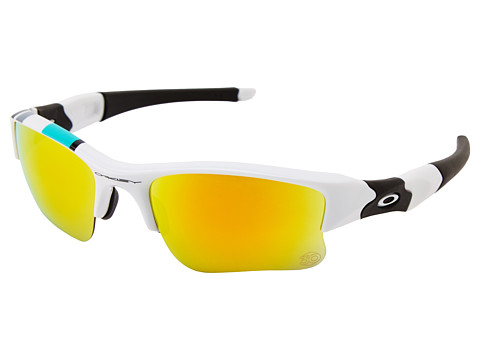 On the other hand, the Oakley Flak Jacket is built to resonate with the sporting needs. It comes with a cosy frame to provide steady grip with perspiration. Oakley's Three-point fit optimizes comfort and holds the lenses with accurate alignment and supplements superior vision. The Flak Jacket offers rimless frame at the bottom and thus provides razor-sharp vision all the ways in the lens periphery. The performance of the lens meets ANSI Z87.1 standards, and also provides superior quality durability and impact resistance in terms of high-mass and high velocity impact. The Flak Jacket also provides the users to change lenses to suit the needs of the incoherent environments.
When we take a kaleidoscopic view of both, the Oakley Half Jacket and the Oakley Flak Jacket, they provide an outstanding experience to its users. However, they have miniscule differences. Overall, both the products are worth buying, based on the needs of different people.