With the ever growing demand of the multitudes of individuals all over the world, sunglass brands now offer chic and stylish frames, which do not only answer the fashion needs of an individual, but also provide suitable protection from the ultra violet rays of the sun.
Like every other necessity of human life, simple sunglasses have undergone a definite reformation and the industry has emerged as a highly contributing sector which offers a large portfolio of options for the fashion conscious individuals, and the persons who require highly effective eyewear choices for better protection. In the current age, products and accessories which provide safety and comfort have to be coupled with style and a charming appearance to cater to the needs of the recent client market. Therefore, sunglass companies recognize the changing needs of the client market, and offer sunglass frames and lens options which are especially designed keeping in mind the requirements and preferences of the customers.
Sunglasses available in the market these days boast trendy and stylish auras which set trends in the industry and take the customer world by storm. But, while providing clients with stylish sunglass options, brands have not deviated from their major purpose of supplying eyewear which ensures great protection and convenience to the users. With style and comfort in one eyewear choice, individuals easily enjoy the fun of sporting a trendy sunglass frame, which ensures effective protection as well.
Ray Ban is one of the most famous and pioneer sunglass brands in the industry, which offer different models, with lens tints and special coatings, to ensure great protection and comfortable use by individuals during outdoor use.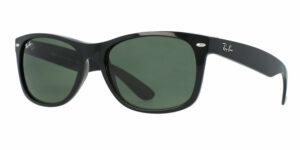 The Ray Ban 2132 is a sunglass model offered by the brand, which takes the Wayfarer style to a completely new level. The 2132 is referred to as the New Wayfarer Classic, which is an updated version and a modern twist of the original Wayfarer sunglasses. It sports a smaller frame with a softer eye shape, which compliments individuals who wish to sport a Wayfarer but with a more unique, modern and soft touch to the original style.
The 2132 is designed to ensure user comfort and ease and is manufactured for easy fit and better protection. The sunglass lenses are available in a number of different tints, with special protective coating, which can offer much better protection in the great outdoors.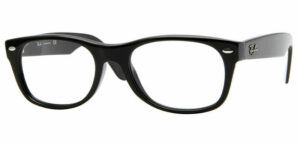 The Ray Ban 5184 offers a more rounded eye shape, with the original Wayfarer frame style, which are available in a choice of colors and size options, which offer comfortable use to individuals, while outdoors. The frames are made from acetate, and are the choice option for individuals who do not feel comfortable with the original Wayfarer eye shapes.
Both the Ray Ban 2132 and the 5184 are opted for by individuals, looking for a modern twist and a trendy addition to their everyday life. These sunglass models ensure improved protection, while serving as style statements in the market.