If you're searching for an "always right" pair of sunglasses and you're torn between Ray Ban Wayfarers and Oakley Frogskins, you're not alone. Both these styles are hot, and for good reason. They look great on men and women, and they go well with many facial shapes. Here are a few things to consider when making your choice between these two great styles.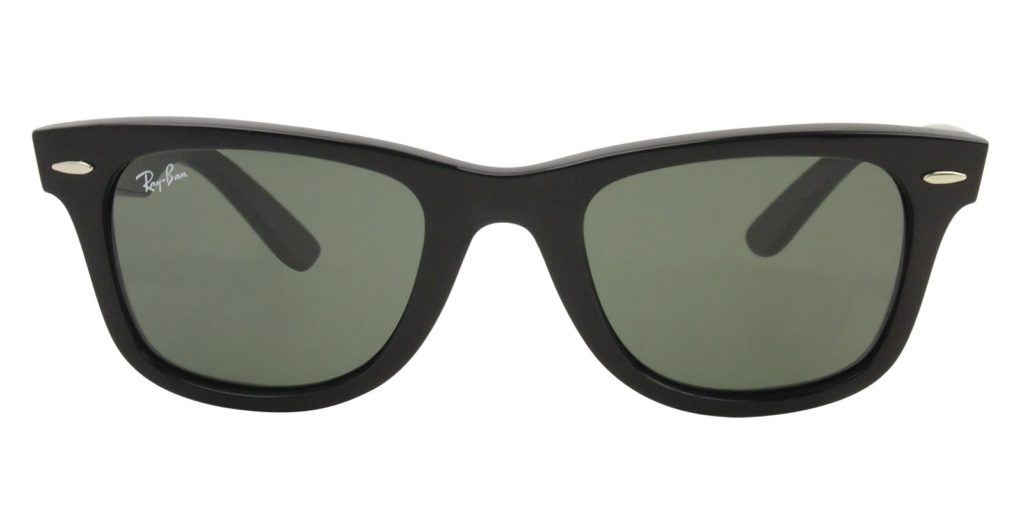 The Ray-Ban Wayfarer has been around for more than 50 years, and they've never really gone out of style. While Ray-Ban has played with the style some, offering different color frames and lenses, you'll see the classic black Wayfarer on everyone from the stylish young mom to the surfer to the retired businessman. Style-wise, they're classic, timeless, and understated, and they'll go with your wardrobe today and tomorrow.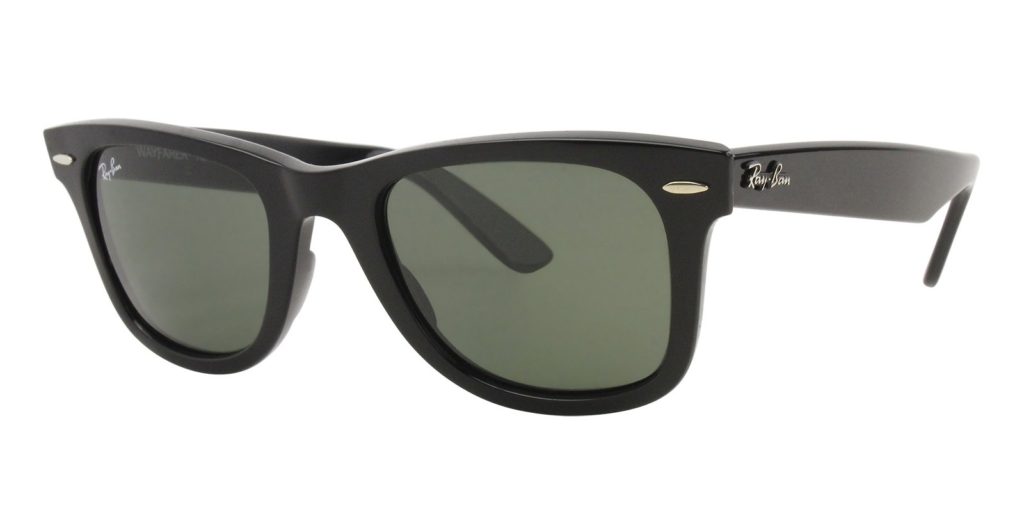 Wayfarer frames are made from acetate and are a bit heavier than the Oakley Frogskins. They also have metal hinges, so if you tend to be hard on hinges, you should take this into account, because it's easier to break the arms on a pair of Wayfarers than Frogskins. But if you're looking for a classic, goes-with-everything pair of shades that looks great on most people, it's hard to go wrong with the Wayfarer, pictured here on Jake Gyllenhaal.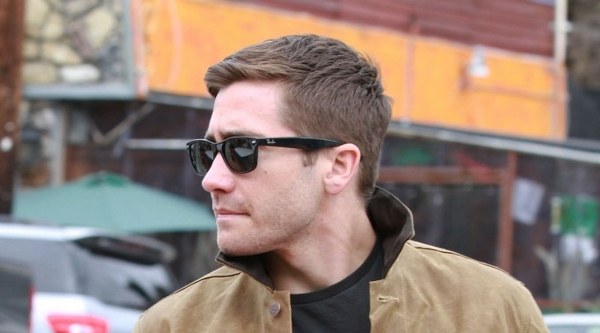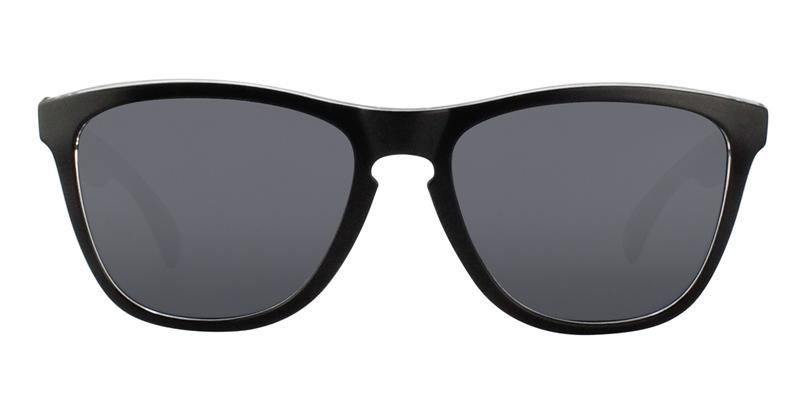 Oakley Frogskins were introduced in the 1980s and have made a comeback in recent years. For those born in the 80s, Frogskins are classic, while older people would consider them more "retro" than classic. While you can get Oakley Frogskins in more sedate combinations, like black frames with dark gray lenses, people tend to think of Frogskins with wilder colors and Oakley's signature iridium lenses. Rather than timeless and understated like the Wayfarer, Frogskins are more disruptive and bold, and they're more popular among surfers, race drivers, and those who don't mind the spotlight.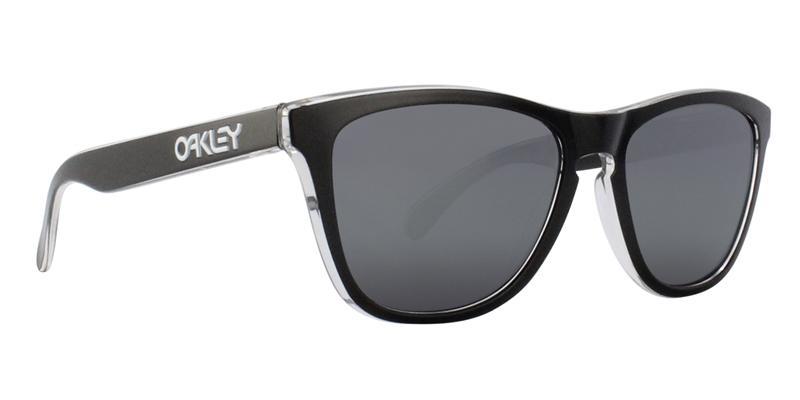 Frogskins are made from Oakley's patented O-matter material, which is lighter than the acetate used in Wayfarers. Also, the earpieces snap in and out, so if you're hard on hinges, Frogskins might last you longer than Wayfarers. Like Wayfarers, Frogskins have a classic shape that looks good on many different faces. Here you can see them on actress Kirsten Dunst.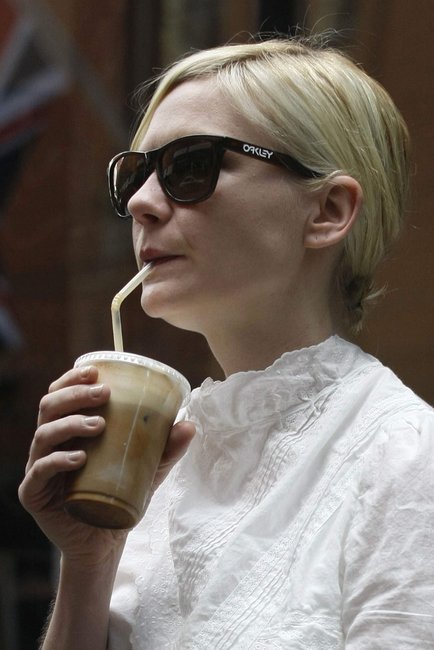 The Ray-Ban Wayfarer is an iconic style. Do Oakley Frogskins deserve the "iconic" title too?
Some people think so, and even those who don't think it's only a matter of time before "Frogskin" has the same level of fame and status as "Wayfarer." Generally speaking, it's hard to go wrong with either. But given the same or similar color combination Wayfarers tend to be a little more reserved, and Frogskins tend to be bolder. Whichever you choose, you'll get great style, and great protection for your eyes year-round.
DIFFERENCES BETWEEN RAY-BAN WAYFARERS AND OAKLEY FROGSKINS SUMMARY:
>Materials: Ray-Ban Wayfarers are made from acetate which is pure plastic and a bit heavier and the Frogskins are made from nylon based plastic (O-matter,) much lighter.
>Hinges: Wayfarers still use metal hinges that have anchor points and drilled and glued into the frame. Frogskins have earstems that snap into the frame. The Frogskins are an easier frame to fix when it comes to temples (arms,) if they fall, etc.
>Lenses: The Wayfarers use standard glass lenses while Oakley Frogskins are ANSI Z87 certified which is a more scratch and impact resistant lens.