What Oakley Sunglasses Does Bradley Wiggins Wear? Bradley, a.k.a. Wiggo, wears a few different pairs of Oakley sunglasses, as pictured. You can catch Bradley Wiggins wearing a pair of Oakley Radar Pitch or Radar Path. Oakley now has also come out with Radar EV Pitch and Radar EV Path. Let's take a look at some of these styles that are all huge cycling styles of sunglasses for those of you into the sport or just want to look as cool as Bradley Wiggins.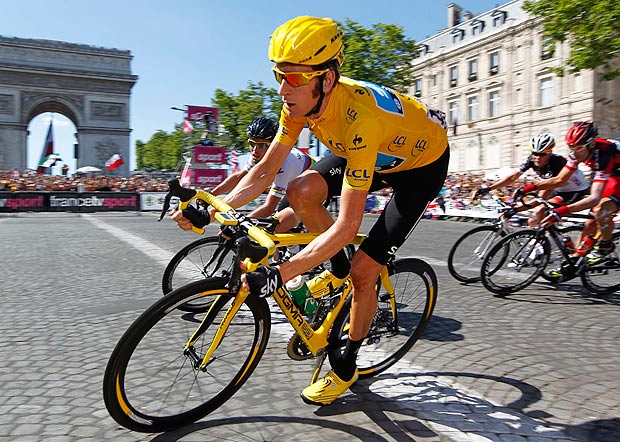 Let's look at some of the styles that Bradley wears and you'll love:
WHAT OTHER OAKLEY SUNGLASSES ARE IN STYLE AND ON DEMAND FOR CYCLING?