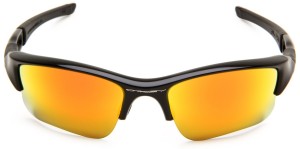 What Oakley Sunglasses Are Best For A Big Head?
Do you feel constantly self-conscious as you search frame after useless frame for that perfect fit for your "big" head? Relax. Those with larger and wider heads can celebrate and rush to the closest Oakley dealer to find that stylish fit that sits perfectly between your ears.
The Oakley Pit Bull style is immensely popular in this category. Preferred by bigger men, this pair comes with polarized and colored lenses to suit every fashion palate and preference. The matte white frames are super neat and typically come with OO Red Iradium polarized lenses. They are flashy in a super cool way and are great when you want to make heads turn your way! The matte black frames are sleeker looking and hence make for more discreet sunglasses. Fit with high quality polarized lenses, they come guaranteed with Oakley's branding, translating to superior quality lenses, great fits and super lightweight yet solid frames.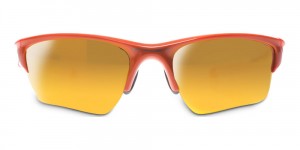 The Oakley Eyepatch 2 is another great buy to suit your bigger size needs. These come with rectangular frames that are stress-resistant even as they provide a great fit. Plutonite lenses protect your precious eyes from the harsh glares of the sun. Most Oakley eyewear is designed for 3-point fits, so they touch your head at the sides of your temple and the bridge of your nose. They are designed so to provide for comfortable fits and maximum coverage. The Eyepatch 2 surely provides all of this with its wide frames that are light and robust.
If you are looking for bigger fitting sunglasses, do not miss the Oakley Batwolf. While these come with non-polarized lenses, you can rest assured that you are provided maximum protection and enhanced clarity with their high definition lenses. The lightweight O matter frames are a sleek and stylish fit and suit most men who like their sunglasses big and comfortable.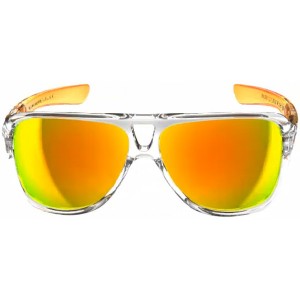 With Oakley eyewear, you are always spoiled for choice. The Oakley Offshoot is yet another style you could explore for your distinct needs. This is an incredibly bold style that comes with innovatively designed brown-printed frames. When you sport these ultra-trendy shades, you will celebrate the rocker in you! As always, they are ultra-lightweight and coupled with Plutonite lenses that use modern Optical technology to provide you with clear and vibrant vision.
If you come across an Oakley pair called "Monster Dog", you can rest assured that they will certainly fit you. And fit you well, with Oakley's 3-point design. They block out the sun's harsh rays from every angle and look urbane and super trendy. Be sure to check this one out for your size.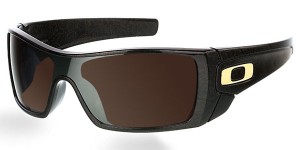 The Oakley Big Taco is another white-framed style sporting non-polarized, plastic lenses. These make for great all-day street-wear and don't end up stifling your head when you wear them!