Along with all the other different accessories, used by individuals to present their own unique personality style, sunglasses have become without a doubt, a very important and essential accessory for every fashion conscious individual.
For individuals who desire for style and distinct elegance, in every accessory they sport or use, selecting a sunglass model which suits their personality and adds a chic flair, is a very important decision for them. Sunglass brands which offer a variety of stylish frames, and lenses with highly effective ultra violet protection, are sought by interested individuals, who wish for a model which ensures comfort and funky style, all in one.
The wide variety of sunglasses available in the market, are designed and created with an eye to keep the client market preferences and tastes the first and foremost priority of the operating brands in the market. Oakley is a brand which offers a large portfolio of sunglass frames and lens options, for professionals as well as regular individuals, who engage in various outdoor activities.
Oakley Gascan vs. Oakley Fuel Cell Sunglasses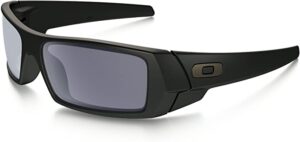 The Oakley Gascan has been designed with a light weight O matter frame, which ensures great convenience and comfort to the user. The lenses of the Oakley Gascan are manufactured from a single lens shield, which presents a highly unique and stylish lens curvature design, which give the Gascan its distinct look.
The frame and sunglass lenses have been designed with an eye to ensure, clear and unhampered peripheral vision, which also ascertains visual clarity at all angles. The three point fit design of the Oakley Gascans, assist in maintaining a firm and comfortable grip of the sunglasses, by the user, which results in a highly satisfactory experience.
The frame has been designed to be impact resistant, and the lenses offer ultimate protection from the ultra violet and blue light for better safety. The Gascans can also sport prescription lenses, ensuring suitable ease for the user who requires adequate protection while engaged in work outdoors. SHOP OAKLEY GASCAN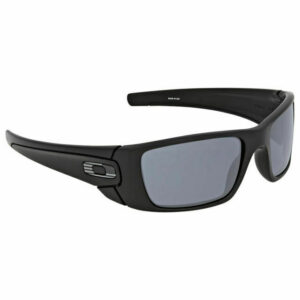 The Fuel Cells have designed with an eye to style, originality and a unique look, for individuals who wish for a pair of sunglasses that present a highly distinct yet smooth and elegant image. The lenses of the Fuel Cells are cut out from a single lens shield, which gives the sunglasses a smooth and evenly contoured look, which adds to the style of the model.
The frame has metal icon accents and has been designed with a light weight O matter material, which facilitates users to enjoy the style and comfort of the Fuel Cells, without any inconvenience. The Oakley Fuel Cells have a dual Polaric Ellipsoid lens geometry, as well as a dual peripheral technology, which ensures better visibility and clarity, at all angles without any hindrance. The lenses are designed from a Plutonite lens material, which ensures complete protection from ultra violet and blue light.
Both, the Oakley Gascans and the Fuel Cells, offer superior quality and advanced technology for complete protection, from the glares and harmful rays of the sun. The sunglass models offer unique and elegant style, with a guarantee of great service and comfort. SHOP OAKLEY FUEL CELL.