Here's one thing we love about glasses – you can always count on them. Throughout the past 100 years, people have turned to glasses to smarten up and go chic. One of the most popular and pronounced frames out there are the horn rimmed frames. They looked good in the 60's and boy do they look good now.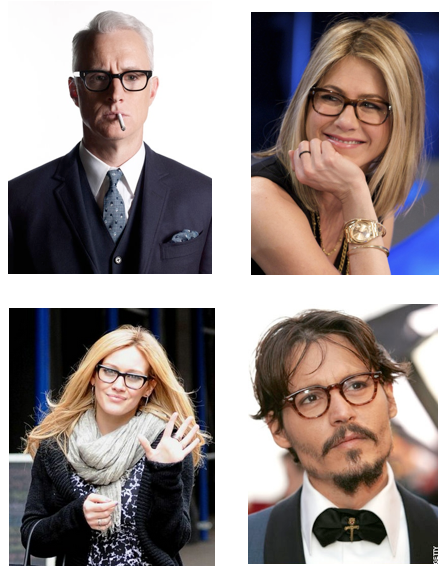 Originally made out of either tortoise shell or animal horn, these frames are commonly constructed out of thick plastic marbled to resemble a tortoise's shell. Round tortoise frames first made their mark in the early 20th century.
These frames saw a resurgence in the 1950-60's, a style which has been raved about since the premiere of the Mad Men TV show. Today horn rimmed glasses are a favorite of the celebrity, hipster and geek-chic cultures, groups that have re-popularized the frames.