For one of the latest 2016 Versace sunglasses ads, Versace went with non other than one of Americas current top models, Gigi Hadid. The designer powerhouse is promoting its latest frame which is a shield aviator style design with the on trend look of rimless and just all lens. This is a design style that is growing in popularity in 2016 and we'll see how the trend develops through the year. SHOP THE VERSACE VE2161 IN ALL COLORS.
The Versace VE2161 is the Glam Medusa by style name.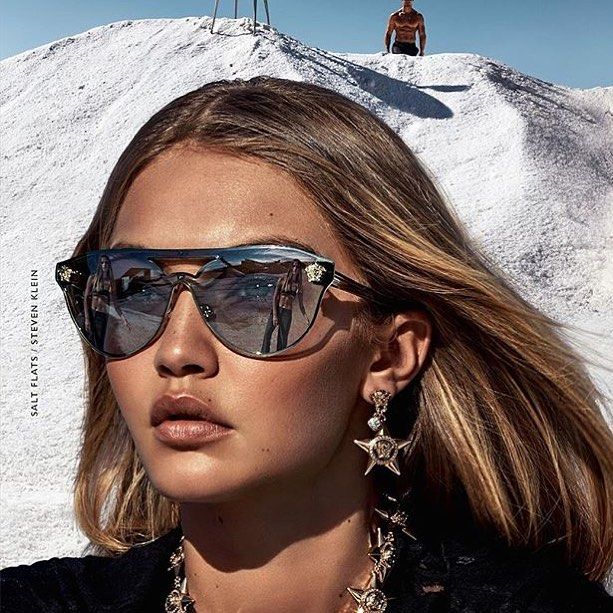 Frame Features:
INFO
CATEGORY: Sun
GENDER: Woman
SHAPE: Pilot
FRONT MATERIAL: Metal
TEMPLE: Metal
BRIDGE DESIGN: Standard
The retail price of the beauties is $280 but you can shop now at ShadesDaddy.com on sale for $199.99.