Do you know Commissioner Frank Reagan?
It is highly likely that you do, if you watch television.
If you are one of those few who do not know, Commissioner Francis "Frank" Xavier Reagan is a fictional character from an American police-crime drama series Blue Bloods that airs on CBS. The story of the drama revolves around a family of police officers that is associated with the New York City Police Department.
Frank Reagan, the Commissioner of Police, is the lead character of the drama series that is played by Tom Selleck.
After serving as a Lieutenant in the U.S. Marine Corps during the Vietnam War, Frank Reagan joined the police force and became the third generation police officer of Reagan family. He is widely acclaimed for his professional skills and steadfast approach to resolve all types of disputes.
Commissioner Reagan has four children – all of them work for the New York Police Department.
Blue Bloods series was launched in 2010, and it turned out to be an instant hit. In September 2017, its eighth season was premiered.
Frank Reagan's Style
The police Commissioner on Blue Bloods stand out for at least two things; his amazing professional skills, and great, sophisticated taste when it comes to his personal style. When at work, he is always seen wearing a dark colored three piece suit with a white shirt and striped tie.
When hitting the street of New York, Commissioner Reagan always wears sunglasses.
While the look is that Frank Reagan carries in his professional life is traditional, it is classy and perfect for the character.
Sunglasses that Frank Reagan Wears
If you see the police procedural drama, you must know that like his dress, Frank Reagan always wears same style of sunglasses.
Frank Reagan is always seen wearing a pair of small round frame sunglasses with brown frame and grayish-black lenses.
According to sources, upon taking up the role of Frank Reagan, Tom Selleck himself selected the pair of sunglasses that he would wear in the drama series. At first, he used to wear sunglasses by Oliver People, but then moved to Ralph Lauren, after some time.
With simple yet elegant suits and classy small, round sunglasses, Frank Reagan's personality has all the ingredients for leaving an impact on the viewers. We have to say that Frank Reagan's appearance and style could not get any better than this.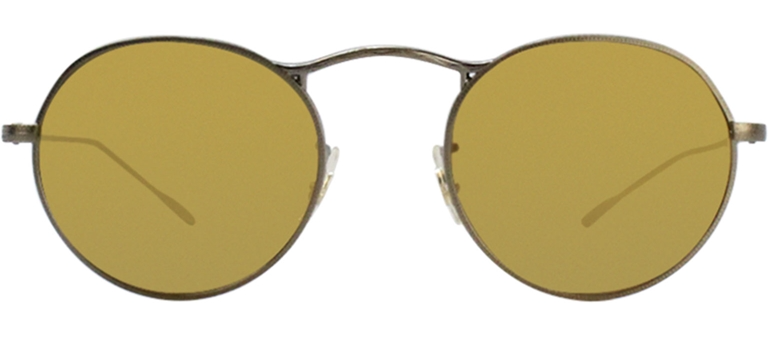 Do you like Frank Reagan's style? Want to adopt that simple, classic and graceful style?
Wondering where you can find his style of sunglasses?
Browse through the collection of sunglasses available at ShadesDaddy to find a pair of sunglasses similar to the one Commissioner Frank Reagan wears.