Winter might be time to snuggle up with your sweetie by the fire with cocoa, but when you're hitting the slopes or even gearing up for you long morning commute, finding the perfect sunglasses that protect your eyes and make you look great is a challenge. Here are 9 great styles to try. One of them is sure to be just right for your look.
1. The Chloe CL 2104 C04 Tamaris

Do you want a retro mod look that doesn't feel too vintage? Then this great aviator style is a terrific choice. The frames are shot through with color, so they're never boring, and aviators suit many different face shapes.
2. The Versace ve 4186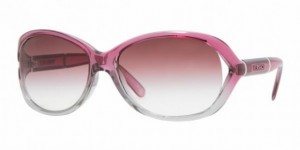 Do you want a uber girly set of frames that can go with a lot of outfits? Shades don't get much more feminine than this. The blush color of the frames and gradient shading provide instant "makeup" whenever you put them on. Show the world you're feminine and not afraid to show it.
3. Gucci Sunglasses GG 3125 Brown/Brown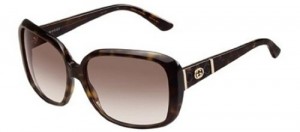 Do you want a classic pair that looks like something the late Grace Kelly would have worn in a classic Hitchcock film? Gucci offers European styling at its best. The tortoiseshell frames and gradient lenses go with any outfit you can put together and do it with style.
 4. DKNY Sunglasses DY 4071 348881

Do you feel like you need to help Marty McFly get back to the future? Then these are the right frames for you! These fun frames are not for the shy. Bright aviator frames and gradient lenses let the world know that you do not shy away from the spotlight.
5. Ray-Ban-Sunglasses-RB4167-848-4L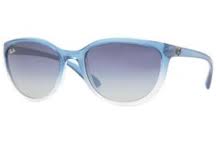 Is your meow worse than your bite? Then these classic cat eyes are perfect for you! The modified cat-eye frames give your look modern and retro flare at the same time. What more could you ask from a great pair of shades?
6. Tom-Ford-Sunglasses-TF0047-35-FIONA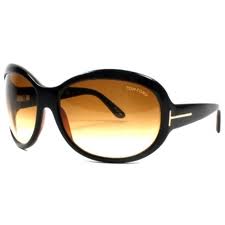 Are you a bit of a tomboy and want shades that reflect that? Try out the Tom Ford Fiona shades! The name Tom Ford is synonymous with perfection in design, and these shades reflect that. You would expect to see a style like this on a "Bond Girl" intent on seducing Daniel Craig.
7. Von-Zipper-ROCKFORD-Vibrations-Grey-Sunglasses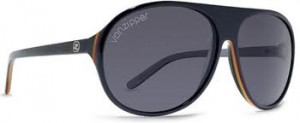 Ready to rock out in Times Square on News Years Eve? If you only wear your sunglasses at night, then these Rockford Vibrations from Von Zipper are perfect! But if you need a great pair for hitting the slopes this winter, these shades deliver style and function there too.
8. Neff-Brodie-Static-Sunglasses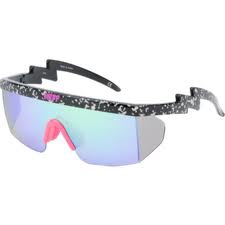 These shades are perfect for making a splash at your favorite dance club! Sure, you wouldn't wear them with your business suit (or maybe you would!), but when you want all eyes on you, these are the go-to shades.
9. Super-Sunglasses-by-RetroSuperFuture-Lucia-Black-F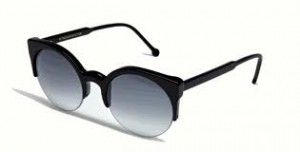 Finally, these cute cat-ish frames are perfect for giving even the stodgiest suit a youthful flavor. Pair these with your pinstripes and you give the message that you're not that easy to categorize. Businesslike? Yes! Playful? Yes. Up to the minute, fashionwise? Oh yes.