Sonya gives you an inside look in the differences between the Ray-Ban RB 2140 classic Wayfarers and the new Ray-Ban RB 4165 Justin sunglasses that are two of Ray-Ban classic and iconic styles.
Ray-Ban Original Wayfarer Classics are the most recognizable style in the history of sunglasses. Since its initial design in 1952, Wayfarer Classics gained popularity among celebrities, musicians, artists and those with an impeccable fashion sense.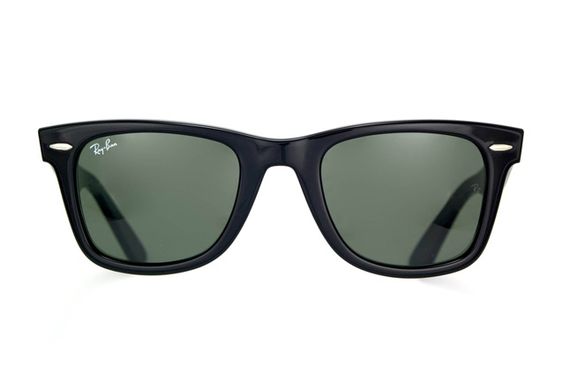 These frames are square shaped with a 50 millimeter lens including a wider bridge which is 22 millimeter and a longer temple which is 150 millimeters. The original Ray-Ban Wayfarers have a noticeable accentuated curve to the temple where the ear sits. The material used to make the Ray-Ban Wayfarers is acetate which tends to be a bit heavier of a material so the frames do feel much stronger and durable. The lenses are a G15 classic. The classic G-15 was originally developed for military use, offers a high level of clarity, comfort and protection. The benefits of this type of lens is they absorb 85% of visible light and blocking out most of the blue light, green lenses provide remarkable color contrast. G-15 green lenses ensure better clarity of vision and a more "natural vision". The As an iconic style of sunglasses, Original Wayfarer Classics always make a statement.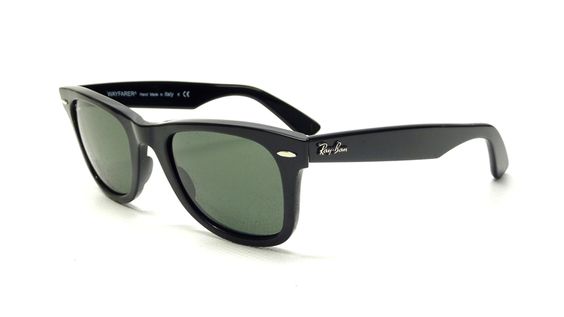 Ray-Ban Justin sunglasses may just be one of the coolest looks in the Ray-Ban collection. Inspired by the iconic Wayfarer sunglasses, this style has been redesigned with slightly larger rectangle lenses, and a rubberized frame finish to really give it that extra edge.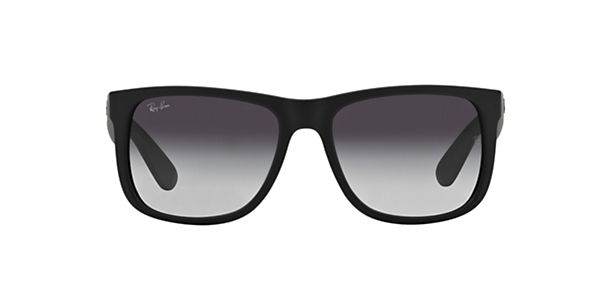 The Ray- Ban Justin's have a 55 millimeter lens with a 16 millimeter bridge and a 145 millimeter temple. The material used to create the Justin's is a nylon that has a soft velvet texture. The sunglasses are extremely light weight. The gray gradient lenses follow the latest style trends in terms of shades and provide a wide range of colors creating exciting and unique looks.The benefits to this type of lens is they are characterized by a smooth transition from a solid color to a transparent shade of the same color.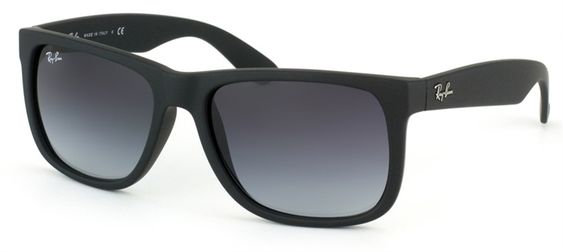 Like what you see? Shop all of the most popular Ray Ban sunglasses at ShadesDaddy.com