Oakley is the undisputed leader in sport performance sunglasses. It has invented numerous technologies which not only protect the eyes but also help the player to give the best performance.
Oakley has introduced golf specific sunglasses which have been designed keeping in mind the requirements of golfers.
Oakley Flak Jacket XLJ G30 Golf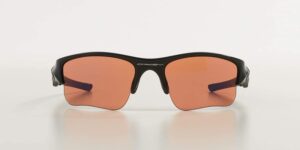 As the name suggests the Flak Jacket XLJ Golf range is specially designed for golf. The following features make these sunglasses worth the value.
They have the golf specific "G30 "lenses designed by Oakley. These lenses increase the contrast; provide clarity of vision and depth perception.

The lenses feature the famous "High Definition Optics" (HDO) which gives clarity.
The "Iridium" coating on the lenses reduces glare and tunes light transmission.
They filter 100% UVA/UVB.
They feature multiple interchangeable "Unobtainium "nose pad which offer better grip with perspiration. The "Three -Point Fit "technology optimizes comfort.
The frames are made of "0 matter" frame material which are light , durable and stress resistance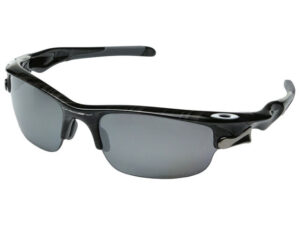 The Fast Jacket XL sunglasses are another favorite of the golfers.
It is a performance product with interchangeable lens design. The "Switch lock" technology makes the switching of the lenses fast, easy and safe.
The lenses offer maximum clarity with the patented XYZ Optics.

The lenses are polarized but with a minimized glare technology which Oakley claims are the best on this planet.
The lenses are" Iridium" coated and offer 100% UVA and UVB protection.
Additional set of HDO lens is provided for low light conditions.
It has open-edge lens architecture that offers clear vision while looking through the downward view.
The frames come with two sizes of interchangeable nose pads to get a precise fit.
Both the versions of Half Jacket are engineered to keep up with the changing light. The lenses can be swapped according to the light. The contour of the lens offers a better peripheral view and improves side protection.
They have all the regular features that Oakley golf sunglasses have like 100% UVA and UVB safe, HDO lenses for clarity, "Three Point Fit technology" for a secure fit that touch only the bridge of the nose and sides of the head. The frames are light weight and durable.
Where to buy?
The answer is shadesdaddy.com. It's a trusted name for branded and authentic sunglasses and one of the largest online retailers of sunglasses.
Also being the authorized dealer for Oakley it deals in all the golf specific models mentioned the article.
So golfers…what are you looking for? Just log onto shadesdaddy .com and buy the sunglasses of your choice!! Choose from your favorite GOLF SUNGLASSES now!