Oakley xlj have identical frames like the other sunglasses, but the difference lies in the shape of the lenses. Such lenses are wider and have a square shape. As a result xlj sunglasses offer a larger coverage to the eyes. Oakley designs xlj lenses with lot of care and precision. It is designed with a lightweight O Matter frame. This particular material is well suited to give an all day comfort to the wearer. Along with higher levels of comfort Oakley xlj also offers interchangeable lenses that have an extended coverage compared to the other forms of lenses. These sunglasses are known for their HDPolarized technology, which in turn provides impeccable vision to the ones wearing it.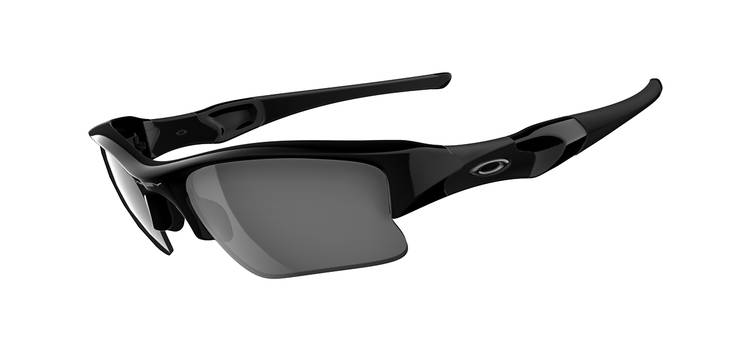 The xlj lenses are highly effective to shield ultraviolet rays up to 100%. This becomes possible because of the pure Plutonite lens material which prevents all kinds of harmful rays from entering the eyes. Oakley xlj glasses are really lightweight and while you wear them you do not feel heavy on your eyes.
For athletes these lenses seem absolutely awesome because they have a wonderful fit and do not move away from its position even after vigorous workouts. Some of the interesting features of xlj lenses are the following:
They use XYZ optics as a result of which vision clarity through such glasses are awesome. In fact, they have the capacity to minimize glare to a large extent
The special tint added to these lenses enables wearers to see clearly even in dark rooms. There are various colors available among Oakley xlj glasses and even with the darkest of lenses one does not have to compromise vision
Another very effective attribute of xlj lenses is that they are hydrophobic and greatly prevent dust from entering the eyes. The hydrophobic feature of these lenses even does not allow accumulated sweat to hamper your visibility
Oakley xlj lenses are detachable and you can use it with a frame or an ear socket of your choice. One has the full freedom to choose from the huge collections of Oakley xlj lenses offered by ShadesDaddy.com
The best attribute of xlj lenses is that they are fashionable yet functional. It is true that it might be a little expensive, but the benefits that one gets out of it make it worthy of a higher price. Last but not the least, when one is trying out Oakley sunglasses one can be sure of the care and accuracy with which the lenses are molded. Oakley xlj lenses are actually designed keeping in mind the absolute comfort of the wearer.