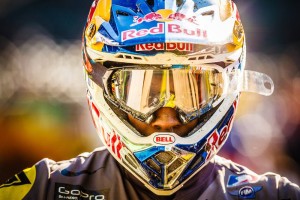 James Stewart, the motocross rider who shares the name with the cinema legend, was bound to become a legend on his own. And he did become a legend with his record-breaking performances and staple riding style. What better way to pay a tribute to James than wearing his favorite sunglasses?
Flirt with disaster in style
James, known to the world as Bubba, relies on his Oakley sunglasses to protect him and bring in a sense of fashion in his motocross look. His choice is no doubt an ultimate one; Oakley has made its name by providing high quality, high performance shades for athletes. Because the company knows that sports celebrities also pay extra attention to their looks, the James Stewart Conduct shades are the perfect blend of latest technology and innovative design.
Oakley Conduct signature series are just what James Stewart needs from a pair of sunglasses. With clean and sharp lines, the lightweight Oakleys protect James from sunlight, as well as random debris during his racing time.
If you also enjoy motorcycles, they are probably the best shades to wear, as the one lens style protects your eyes and covers your face perfectly. No more periferical sun problems with these shades!
HD optics and versatile frames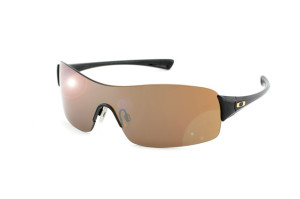 James Stewart Oakleys are coated with tungsten iridium, which improves the vision, while keeping the UV out. This is just what a rider needs: 100% UV protection and perfect, undistorted vision, which allows
you to see each turn with the highest precision, so you can get in slowly and get out as fast as possible. Apart from UV protection, the Oakley signature shades provide UVB and UVC protection and glare reduction feature, to make sure the riders can see the road as clearly as possible. The lightweight and durable frame supports the original lenses of the James Stewart Conduct sunglasses – this is why Bubba believes in Oakley since he was 14.
The three-point fixture of the sunglasses and the adjustable arms ensure the best fit on every face shape, which comes as a great asset for those who usually find regular frames too loose or too tight.
Unisex sunglasses
James Stewart is definitely a pro on the track, but he's also a ladies' man; if you are a cool girl who wants to share something with this guy, you can wear the signature Conduct Oakleys, because they are unisex. The gold ghost color of the lenses fits every outfit, from the elegant suits and dresses, to the sportswear outfits where comfort is the leading word.
The moment you put on a pair of Oakley Conduct James Stewart signature series you can feel the excitement of the motocross rides as your heart is going to beat faster with each step.
SHOP THE BEST SELECTION OF OAKLEY SUNGLASSES ONLINE NOW!