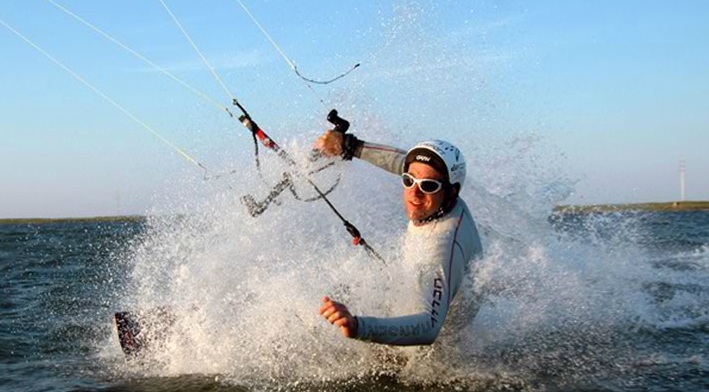 When the weather gets warm and the sun shines bright the water calls with a powerful allure that cannot be ignored. Whether it is swimming, boating, para-sailing, surfing, windsurfing, or just some laid back boogie-boarding, nothing compares to a fun day in the water. As you battle with and ultimately conquer the water do not forget to protect yourself from the elements. Things like swim gear and sunscreen are a given but far too many people either completely forget to protect their eyes or use shades that are not appropriate for water wear. Before you hit the beach, make sure you have a pair of water-ready sunglasses that will protect your eyes and help you maximize your fun in the sun and surf!
Key Qualities to Look For:
water-ready sunglasses that are high on are UV protection are essential when you spend time on the water

Wrap around style sunglasses give the best protection and the highest level of comfort and protection

Investing in a neck cord is a good idea to protect your sunglasses from being claimed by a rogue wave
Popular Water-Ready Sunglasses Lenses:

Amber Lenses
Keeps your vision sharp and focused on partly cloudy days in tricky lighting

Increase contrast and makes it easier to maintain depth perception on the water

Helps you better differentiate between skies and water
Smoke Lenses
Provides improved clarity on bright days and decreases glare off the water

Reduce overall brightness and dims bright front lighting
Mirrored Lenses
Help block as much as 60 percent more of visible light coming at your eyes

Reduces intensity and brightness on sunny days and cuts down on white-outs
Polarized Lenses
Reduce glare that comes up at your eyes from both the water and the sand

Gives you a wider range and depth of improved vision

Creates more definition and allows you to see more details

Help you see across choppy water
Whatever sport or activity you want to enjoy on your next beach trip, make sure you have the right water-ready sunglasses with the right lenses so you can enjoy your time on the water to the absolute fullest. Protect your eyes and get down to the business you went to the beach for- to tame the waves and dominate the water!
BEST WATER LENS BRANDS AND SHADES:
CHECK OUT THE FOLLOWING LINKS: