You may have heard about the Ray-Ban flash lenses, but do you know what they really are? If you do, you are lucky, as most people just take their Ray-Bans as they are, with or without flash lenses. As these lenses offer a really cool look, many sunglasses addicts love them for fashionable reasons. However, flash lenses are a serious business, so take couple of minutes before shopping for Ray-Ban's on ShadesDaddy.com and learn what these lenses actually do.
Mirror, mirror on my Ray-Ban
Flash lenses are also called mirror lenses, because they provide the mirror effect, which is an absolute hit among selfie lovers. The real benefit of these lenses is not that they are fashionable, but the flash lenses reduce the reflected light which enters your eyes when you wear your favorite shades. Flash lenses go beyond the standard light absorption of tinted lenses, which makes them perfect for people with light-sensitive eyes, like almost all blue-eyed persons, as well as green eyes persons.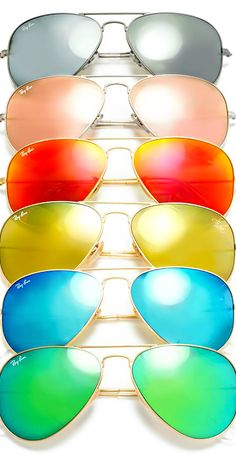 No more snow reflections
Flash lenses are especially good for people who spend lots of time outdoors, because they reflect the brilliance from snow, water and other shiny surfaces. Applied in combination with different tints, the mirror lenses can improve your vision and protect your eye from light. The density of the mirror sets the amount of protection you get – half silvered flash lenses provide protection for about half the light that reaches the lenses. The remaining half is being absorbed by the tint, so your eye will get about one quarter of the total amount of light which reaches the lenses of your Ray Bans.
Which type of flash lenses should I pick?
There are multiple types of flash lenses, depending on the mirror coating density and the way it is positioned. Gradient mirrors have the upper part of the lenses fully mirrored, while the lower part is almost not mirrored at all, so they are best for people who like to read outside or enjoy driving and cycling in the great outdoors.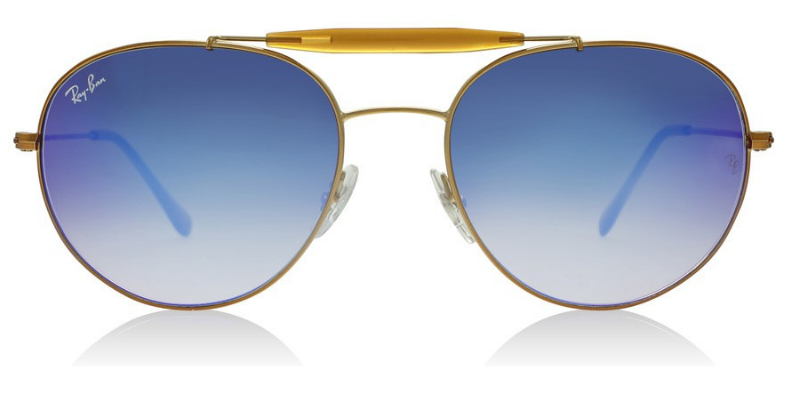 Double gradient flash lenses are mirrored on the top and bottom of the lenses, while the middle is allowing the sun to enter the eyes. These are great for snow sports, as they provide protection from the reflective surfaces and the overhead sunlight.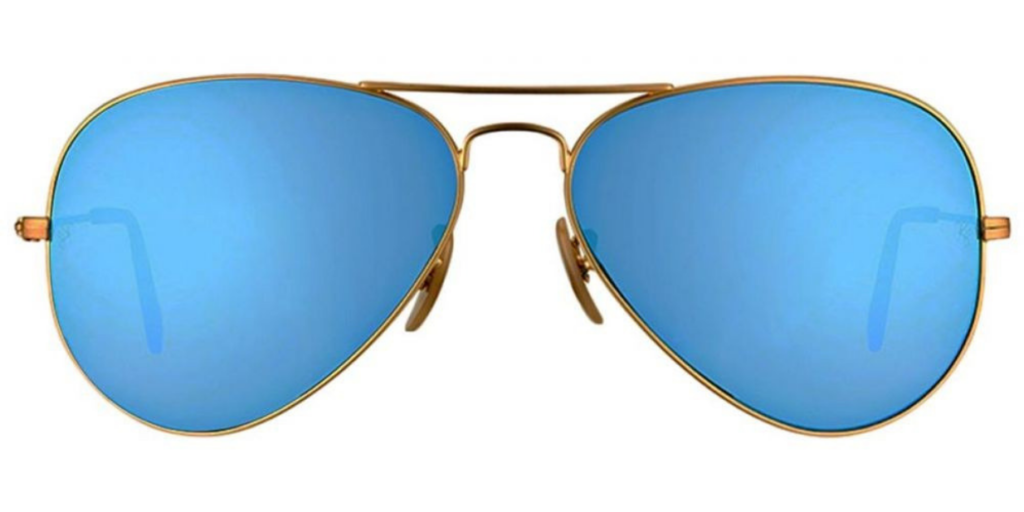 Full lenses, solid mirrors have a classic look and are best for sunwear. Match them with gold, blue or silver tints and you will get that classic, stylish look only a pair of Ray-Ban can get you.
What's next? Shop for the right Ray-Ban Sunglasses on ShadesDaddy.com for a perfect protection for your eyes and an awesome look!