Oakley went above and beyond with the introduction of the new Iridium tinted sunglasses. These new lenses have been proven to block 100% of harmful UVA, UVB and UVC rays, with unmatched clarity, reduced distortion and no distractions. These are all attributes that are useful not only to professional outdoor athletes, but also apply to anyone out there in the world.
The Iridium® lens coatings allows your vision to adjust seamlessly across light conditions. By varying the degree of light saturation, Oakley Iridium can produce a spectrum of lens colors, tailoring transmission of the light through the lenses. Each lens coating is specifically formulated for optimum balance between glare, reflection, light transmission, and absorption.

When light passes through a sunglass lens, some wavelengths are reflected by the surface and others are absorbed by the lens material. The light that actually reaches your eye is a measure of the lens transmission level. With Oakley's wide range of optional lens hues, you can choose to have as little as 9% of light reach your eye, or as much as 93%.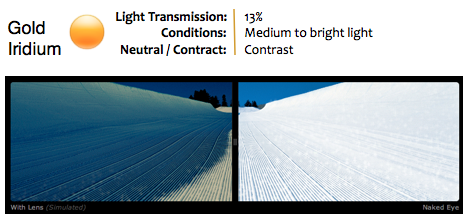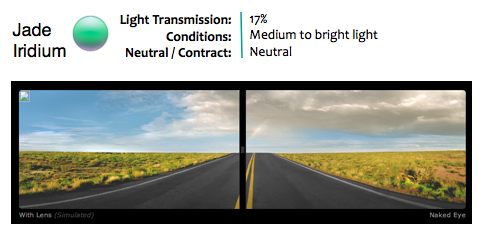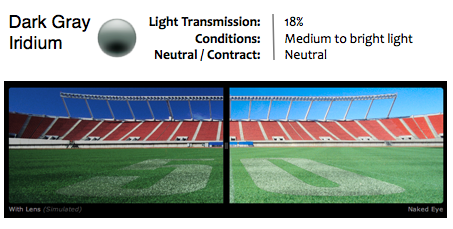 UV protection has gained more and more attention because of its proven damage to the eyes. Since we can't escape the light of the sun, we have to protect ourselves against it. Clarity is also a character that is highly valued by many because when you wear your sunglasses, you should have clear and undistorted vision. Iridium lenses therefore, are the closest lenses we have to seeing with the naked eye, while still protecting them from the harm full sun.
Oakley Iridium lens sunglasses comes in a a huge selection of design, color and styles in all of Oakley's most popular models like Frogskins to Half Jackets to Fast Jackets to Fuel Cells.