Have you seen the movie War Dogs yet? War Dogs is about two guys who get into the arms dealing business and getting recognition nationwide as this is a true story. One of the main characters is played by non other than Jonah Hill. One of the recognizing features of Jonah's character are his sunglasses which give real personality to the character. Let's look at the two main frames used by Jonah's character in War Dogs. (keep in mind because this is a movie based on a true story and told with a specific time frame, they did a good job using products that dated back to more of the early 2000's.)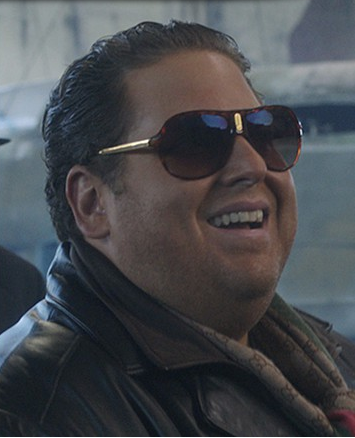 Jonah is wearing a pair of Carrera Safari sunglasses.
In the image below, Jonahs character is selling one of the best selling Gucci sunglasses of its time, the Gucci 1622s sunglasses
!