French Montana, the founder of Cocaine City Records, is a Moroccan – American hip-hop artist who immigrated to the United States in his teenage years.  While his real name is Karim Kharbouch, the star is known by his stage name.
Cocaine City, a DVD series that Montana started producing to showcase his talent, helped him evolve from an aspiring rapper to an international star. With one of the top-selling 'street DVDs' to his credit, he soon started collaborating with big names in the music industry.
Although he started his career in the early 2000s, French Montana did not come up with a studio album until 2013. With 'Unforgettable', a song from his second studio album that was released in 2017, Montana had another breakthrough moment. It became his first ever song, as a lead singer, that made it to the top 10 on the US Billboard Hot 100.
The star was also nominated for Grammy Awards in 2016 and 2017.
French Montana's Style
The Moroccan-American artist has been known for his distinct style. In the streets of New York, he has been considered a style icon.
"I like wearing stuff that nobody is wearing", he said in an interview.
In addition to colorful and unique clothes, the Moroccan rapper loves to wear sunglasses; they seem to be one of the most popular accessories among hip-hop artists.
What Kind of Sunglasses Does French Montana Like to Wear?
What's more glamorous than a pair of sunglasses that complement your face shape and overall look?
Nothing!
When it comes to sunglasses, French Montana clearly has a favorite style:
We have hardly seen French Montana wearing any other shape of sunglasses. When asked why he always wears square shaped sunglasses, he said "I love glasses this shape – they fit my face".
Another thing that can easily be noticed is that he likes to wear sunglasses in thick black and gold frames with dark lenses. They not only look cool, but also perfectly complement his overall look.
Montana has been spotted wearing square shaped sunglasses everywhere; in music videos, at events and also in his personal life.
Are you inspired by French Montana's style? Want to know what brands he likes to wear when it comes to sunglasses?
Like many other celebrities, Montana prefers to wear certain brands to maintain his unique style. He loves sunglasses by Versace and Oliver People.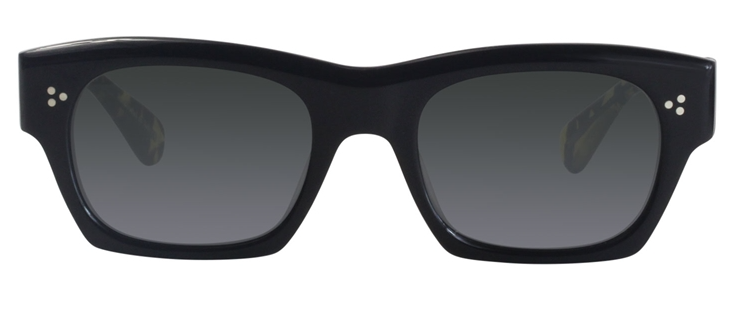 While there are many online stores selling these brands, always buy from a trusted seller because frauds are highly common when it comes to online shopping.
ShadesDaddy is known for selling authentic products. Check out the amazing collection of sunglasses by Oliver People, Versace and many other brands available on the website and get your hands on a pair of high-quality, stylish sunnies because this is all that you need in summers to instantly up your style game.