Emma Chamberlain, the 16-year-old vlogger from California, enjoys a huge following on YouTube. While she made her YouTube channel in 2016, she did not start posting videos until mid-2017 and when she did start making vlogs, she soon became a YouTube star. Her vlogs are all about lifestyle, travel, sports, fashion, hauls, DIYs and trying different looks. Another reason that Emma quickly gained a lot of subscribers is the fact that her videos are very interesting. She currently has more than 800k subscribers on her YouTube channel and more than 400k people follow her on Instagram; she is definitely a budding YouTube star.
Anyone who has seen Emma's videos and pictures knows that her style game is very strong. She knows how to pull off any look. When it comes to her style, there is one that is instantly noticed is that she has an amazing collection of sunglasses.
Emma Chamberlain's Style of Sunglasses
Emma Chamberlain likes to experiment with sunglasses. From red and orange sunnies to classic black and gray, from the oversized ones to small frames, she wears them all.
Here we are listing some of the sunglasses' styles that the young YouTuber often wears:
No matter what part of the world you live in and what age group you belong to, aviator sunglasses are one of the must-have accessories for everyone. A style that has been in-fashion ever since it was launched, suits every face shape and outfit. So, whenever you are in doubt or could not find a pair of sunglasses to go with your outfit or overall look, go for aviators and you will have your style game on point.
Emma Chamberlain surely knows the importance of Ray-ban aviators. This is why she has different styles of aviator sunglasses. Orange aviators seem to be one of her favorites as she is spotted wearing them multiple times.
Want your own pair of gold orange aviators? Look no further because shadesdaddy has them!
Whether you want to make a style statement with your sunglasses or wish to get the superstar allure, oversized sunnies are what you should opt for.
Available in variety of shapes, colors and styles, oversized sunglasses look super chic, if chosen according to your face shape.
Emma is seen wearing round oversized sunglasses and we can't go without saying that she looks super cool and classy in them.
Want Emma's look? Well we've got it at shadesdaddy.com
Small Frames
If you follow Emma Chamberlain on Instagram, you must have seen her wearing small/tiny frame sunglasses, recently.
Wondering why did she wear tiny frames that do not even cover eyes and are not practical when it comes to UV protection?
Because the girl knows that the style has officially made a comeback this year.
Stylists and fashionistas have announced that micro frames are going to be the hottest trend in 2018.
Want this look? Check out these Ray-Ban small oval frames below: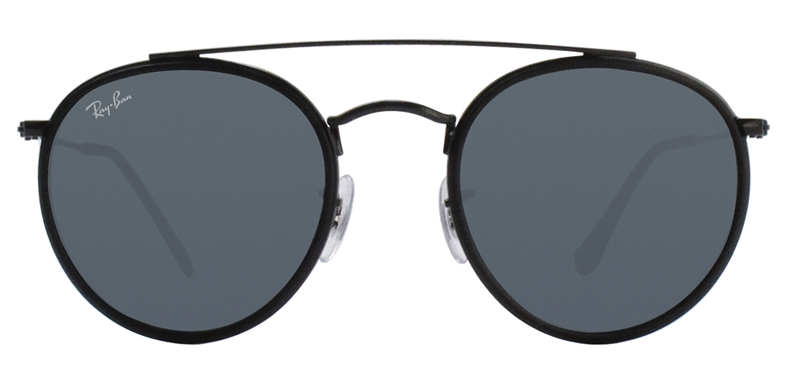 Tiny Cat-eye Frames
There's no doubt that tiny cat-eye frames are so in this summer! So naturally, we have seen Emma sporting this trend on her Instagram.
Digging this look? Check out all of the cat-eye styled sunglasses we have available at shadesdaddy.com If you are looking for this exact look with the red pointy cat-eye then you will LOVE the Illesteva Marianne sunglasses (pictured below).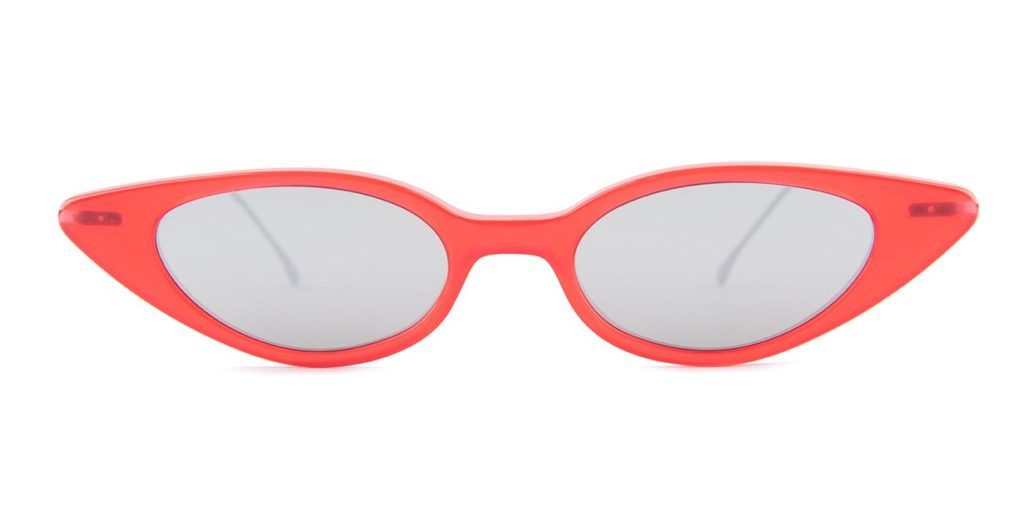 Are you one of Emma Chamberlain's fans and take style inspiration from her?
Visit www.shadesdaddy.com to buy her kind of stylish sunnies.