Ellen DeGeneres, the multi-talented star who made her name, during the 80s, in the field of stand-up comedy, needs no introduction.  She is widely known, all over the world, for her works as a comedian, actress, television host, producer, writer and LGBT activist. Also, she is a businesswoman with her own production and record companies and a lifestyle brand.
DeGeneres has a lot of great work to her credit. Some of her popular works include the highly popular sitcom of the 90s, Ellen and a television show with her name The Ellen DeGeneres Show, which started in 2003. Her great acting and hosting skills have been acknowledged numerous times; no one else has won as many awards, in their entire career, as Ellen has won till now. 20 People's Choice Awards, 30 Emmys and the Presidential Medal of Freedom are some of her notable achievements. These awards are an indication of the quality of work that she does and the popularity that she enjoys among the public. She also has four books to her credit.
The American artist also lent her incredible voice for one of children's favorite animated character i.e. Dory.
Ellen DeGeneres' Style
In addition to her amazing talent and work, Ellen DeGeneres is also known for her distinct style and sense of fashion. As described by herself, in an interview, she neither likes extremely feminine things nor does she like things that are highly masculine; she likes neutral things. No matter how different her idea of style and fashion from the mainstream trends may be, we have to say that she knows how to pull it off gracefully.
What Type Of Sunglasses Does Ellen Wear?
When it comes to accessories, everyone knows that DeGeneres hardly wears any, except a pair of cool shades.
Some of the styles that she likes are:
Aviator is one of those classic styles of sunglasses that everyone seems to love. They are available in a variety of colors and styles. Due to the popularity they have been enjoying ever since they were first manufactured, aviators are the foremost choice of a pair of sunglasses for a large number of people all over the world.
Like many other celebrities, Ellen DeGeneres also loves aviators. She has been seen sporting cool aviators numerous times, including at premiers and red carpets, which show how much she likes this style.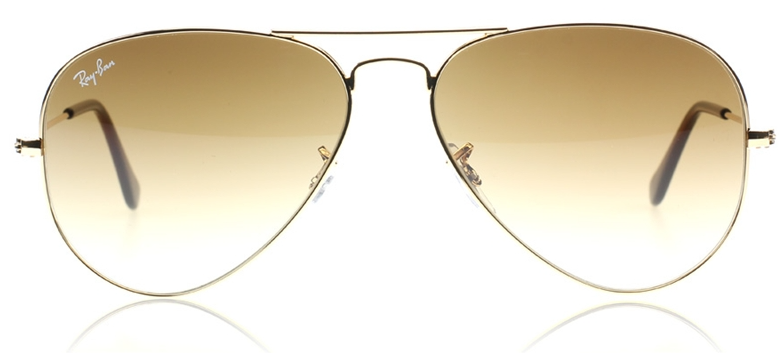 If someone has ever told you that clear frame sunglasses are for kids or the hipsters, let us tell you that they were totally wrong.  So, throw away that perception and buy a pair of stylish clear frame sunglasses to give yourself a new look this summer.
Ellen DeGeneres was seen wearing clear frame sunglasses with dark lenses with casual attire while at the beach with her partner, and we have to say that it was the perfect summer look.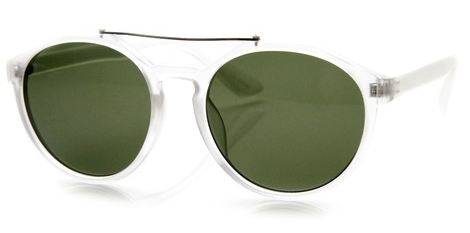 If you are looking for a pair of sunglasses that will give you her kind of effortless cool look, check out the amazing collection available at ShadesDaddy