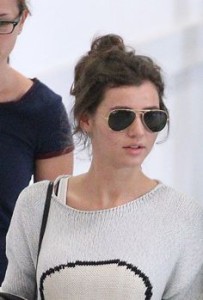 Eleanor Calder is the person to follow when you need some catwalk fashion inspiration. She is not only a model and an avid blogger, but also a fashion icon. From head to toe, this girl is sporting the latest items in clothes, handbags, shoes and sunglasses.
Ray-Ban 3025 Aviator Sunglasses are perfect for Eleanor Calder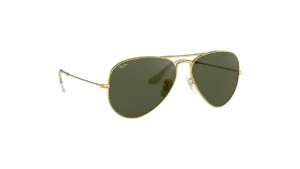 Eleanor Calder is often spotted with Ray-Ban 3025 Aviator sunglasses. There is no wonder why she is so in love with them; they go well with whatever she chooses to wear. Eleanor puts them on when she's playing it cool around the city with a white top, shredded jeans and a leather jacket, as well as when she goes out to the club, wearing a high neck glittering blouse and a pair of white pants.
In fact, there are very few times when Eleanor walks out of her house without the Ray-Ban 3025 Aviator shades. This means you need to know them better, apart from the fashionable look.
Best quality you can get from a pair of glasses
Ray-Ban 3025 Aviator are the classic shades designed for the aviators in 1930s, so they have a genuine vintage feel. However, the features they come with are nothing but vintage. The lenses come in six different shades, each one with specific benefits.
You can choose the classic green, solid color, which offers a high level of protection from UV and a sharp vision. If you want to get a little more than the classic military look, you can choose the legend colors of the 1960s.
Ray-Ban 3025 Aviator also have gradient lenses that offer the best protection for your eyes, combined with the smooth gradient, which switches from the solid color on the top to the clear lenses to the bottom.
These are great for riders, who need to see the road as clearly as possible, but stay protected from the sun.
The Ray-Ban Clubmaster Oversized sunglasses are another fave of Eleanor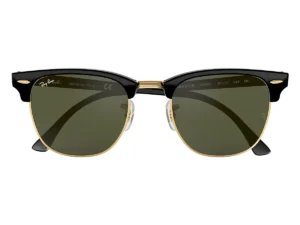 When she leaves the Ray-Ban 3025 Aviator shades at home, Eleanor Calder is spotted with another popular Ray Ban: Clubmaster Oversized. These shades are the perfect blend between the oversized lenses of the Ray Bans and the chic frames which provide an elegant look. Clubmaster Oversized offers a dramatic look and flatter any face shape. Their lenses also come in a variety of colors and features, from polarized to flash and mirrored lenses, giving you the opportunity to choose the perfect look and the perfect feature to obtain just the right shades for you