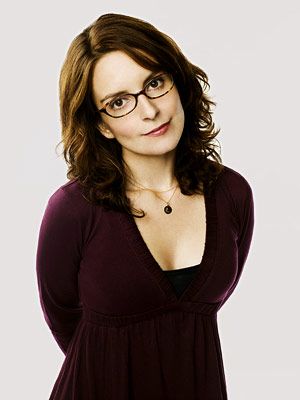 What Style Glasses Does Tina Fey Wear? Tina Fey, the beloved American artist and television comedian, is instrumental in popularizing the female "geek chic" look with her plastic-framed, horn-rimmed eyeglasses. Her signature styled dark, thick-framed glasses have set a class apart for the modern woman wanting to sport that naughty look. The classic 50's style frames she sports brims with elegance and splendor.  They add an aura of magnetism to her charming looks and mesmerize the ones who look into her eyes through those eyeglasses. Fey has made obstinate geeky look beautiful, with her unbounded creativity and killing humour. Well known for her black frames, Fey has single-handedly made smart girls look more beautiful. No one is more recognized today for their glasses than Tina Fey.
While Fey has worn different styles over all these years, she normally prefers to stick to a decided style and that is medium-sized lenses with a rounded or slightly cat-eye frames. Her style statement is more unique and blended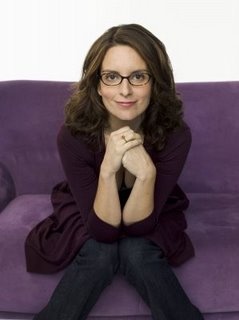 towards similar themes when it comes to the eyeglasses she usually wears. It is needless to say that her plastic horn-rimmed-esque frames are an eye catcher and a much desired style amongst young girls. Those horn rimmed or otherwise very nerdy eye glasses, are typically characterized as something worn by librarians, naughty secretaries.  They add to the oomph factor, especially when worn by particularly beautiful, smart females who are successful, ambitious and funny. These versatile frames work well with any outfit and flatter most face shapes.
Outwitting and smart, her personality gets defined by the kind of frames that Tina Fey sports. She reflects her moods with the eyeglasses she wears. Be it the Ray Ban Wayfarer that she sports on a black outfit to reflect her sporty mood on a sunny day or the Kate spade Kinsey sunglasses to display her chic attitude in a club, she uses those eyeglasses as a medium to convey her moods and perceptions to the modern society out there. It is the magic that enchants smart ladies out there to desire for that look by sporting similar sunglasses. She has made the paradigm shift that eyeglasses are not just accessories, but they are the medium of communication for the soul.
When a person wears the brand, the person becomes the brand and Tina is a great example of this. The brands such as Ray ban and Kate spade have become more appealing owing to the stylish and the seducing portrayal by Tina. She has helped evolve the stylish and sexy appeal of women with these exotic and eccentric designs of sunglasses.