With the new year right around the corner, let's take a look at our top 5 sunglasses for 2022 and see what we anticipate the most popular frames will be. At ShadesDaddy, we're always excited to bring the latest brands and collections to our customers at nominal pricing. In 2021, we showcased and shared many collections, including exquisite styles and playful styles. We continue to make sure we offer a well-rounded array of frames to all of our customers.
Even in a pandemic, we are incredibly thankful to our customers who keep coming back to take advantage of our ground-breaking prices for the trendiest pairs of sunglasses. In 2022, we aim to continue to be the best by offering more designer eyewear, more exclusive collections, and more happiness to our customers.
Featured below are our top 5 sunglasses for 2022, which saw moments of glory in 2021. With modern trends changing and styles evolving every day, these styles still sold repeatedly and consistently. We're happy to provide our customers with exactly what they want to enhance their own style and indulge in their own comforts.
We will always feature the latest fashion brands. For 2022, here's what you will love: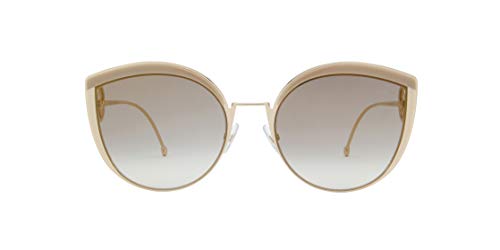 Fendi – FF0290/S Ivory Gold/Gray Sf Gold Cat Eye Women Sunglasses – 58mm
Fendi wows with this powerful pair of sunglasses built for the formidably tough, yet elegantly sophisticated woman. These refined sunglasses are the perfect accessory to any ensemble because of their finely crafted cat-eye style. Prepare for double-takes as you wear these sunglasses.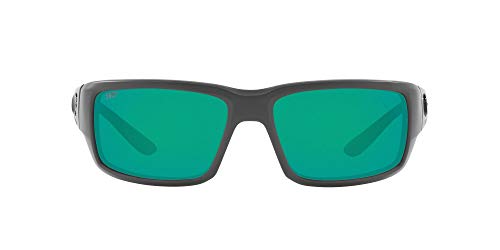 Fantail – 6S9006 98 Matte Gray / Green Mirror 580P – Polarized
The Costa Fantail brings the Costa grittiness to the sea. They are the sunglasses of choice for hitting the open waters. Their polarized plastic lenses are ideal for being on the water. These Costa Del Mar shades are man's best friend when it comes to sport fishing and hitting the open seas. They are also available in several other color variations and with Costa 580G (glass) lenses.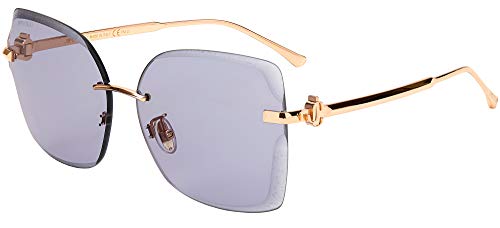 Jimmy Choo Corin/G/S 0DDB Gold Copper / K1 Mirror
These Jimmy Choo rimless oversized sunglasses are a sight to behold. They have been a top seller for good reason. Meticulously crafted with top-quality materials and providing the best in UV protection, these shades are both practical and stylish. They have a polished gold frame Jimmy Choo 'JC' motifs on the temples. These women's sunglasses will be the perfect style for spring.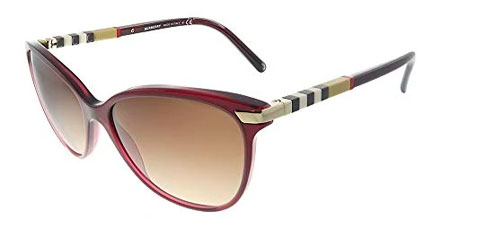 Burberry BE 4216 300213 Dark Havana Plastic Cat-eye Sunglasses Brown Gradient Lens
ShadesDaddy's Burberry collection is one of the most popular brand collections. It features a wide array of sunglasses, but this unique cat-eye pair is anticipated to be a popular style for winter. The dark havana frames with brown gradient lenses offer a distinctive blend of style and durability with its strong, yet elegant frame and shape.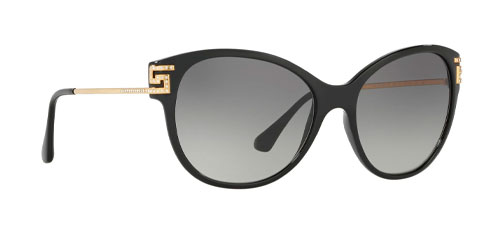 Versace – VE4316B – Black / Light Grey Gradient Dark Grey Sunglasses
These trendy sunglasses were a fan favorite in 2021, and they are anticipated to continue being popular in 2022. It isn't hard to see why. The oversized lenses with the iconic Versace logo encrusted on the endpieces of the frames, this pair screams style, and panache. Featuring a sleek shape that can fit any size or shape face, the VE4316B frames are an absolute showstopper for a weekend adventure or day out by the pool.
Thank you for an awesome 2021
Thank you for making ShadesDaddy your destination for all of your eyewear needs! We always aim to bring the most exclusive shades and eyeglasses to our customers and will beat any of our competitor's pricing!
In 2022, we promise to deliver additional styles of exclusive eyewear. Our collections of discounted designer eyewear is anticipated to grow exponentially, and we want customers to enjoy it with free U.S. shipping on all orders.
Happy New Year!