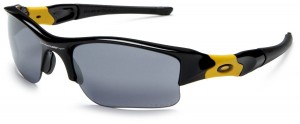 Oakley has been manufacturing military grade sunglasses for the US and other countries for more than a decade. Its excellence in technology and innovation along with superior material strength makes it one of the preferred sunglass manufacturers for military purposes. The US army is mostly seen wearing the collections form SI eyewear, SI polarized, cerakote, multicam, GWOT, SI M Frames, SI Radar and SI wires. All these provide superior eyesight along with excellent strength and durability. They also provide ballistic protection compliant with Ballistic DET cord standards.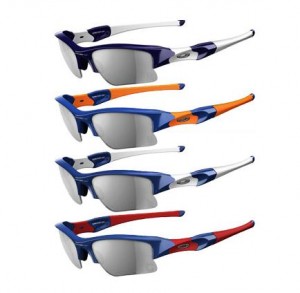 The FLAK Jacket collection is known for its hydrophobic properties that keeps sweat and other liquid away from the lenses. Is unique material also repels oils and other chemicals that are generally found in military conditions. It allows you to change the lenses in seconds thus providing additional comfort and adaptability to the surrounding environment. Each frame comes with 2 nose pads which you can interchange depending on your requirements. Oakley's famous three point fit technology diminishes the size of the specs while allowing perfect vision and position the face.
The Cerakote collection was designed and manufactured in collaboration with Cerakote to produce the most durable and mission critical specs for the military and intelligence personnel. The durable and lightweight O-Matter provides excellent comfort while the uniquely cut lens make the glasses one of its kind in the market. The XYZ optics technology allows excellent peripheral vision along with clarity and contrast in vision. The iridium coating on the lens work perfectly to reduce glare and other vision defects generally found in sunglasses. The anti fog coating allows military personnel to avoid and visibility problems even in low light conditions. Its unique construction exceeds
The SI collection meant for intelligence and security personnel brings together the lightweight and sturdy design and the classicism in eyewear into a single unique unit. The C-5 alloy makes it extremely strong surpasses the standards set by ANSI. The unique lens technology blocks all UV and IR rays up to 400nm. The polaric ellipsoid technology reduces glare and increases vision contrast. The material strength has also passed high mass impact test specified in the ANSI standards. The three point fit design holds the lenses in exact optical position to increase visibility and eyesight. The glasses are designed so that they can be worn along with major helmets and other headwear. The frames are designed according to the thin wear technology that eases over ear hearing.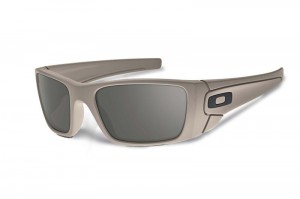 The military needs accessories that allow them to function excellently even in the worse environments. Oakley is known for their innovation that helps increase eyesight clarity of vision. Its unique technology also protects the eyes from the worse rays of the sun and other environmental problems that may cause damage to the eyes. Thus the military uses specialized eyewear from Oakley that is designed for their rough lifestyle.